2020 Year in Review at the UNMAM
At the beginning of 2020, we had a much different vision for the University of New Mexico Art Museum (UNMAM). We started the spring semester with a full calendar of exciting exhibitions and programs to share with you, but like all other visitor-serving organizations, we had to be flexible and quick to adapt to the uncertainty and disruptions in our lives caused by the COVID-19 pandemic.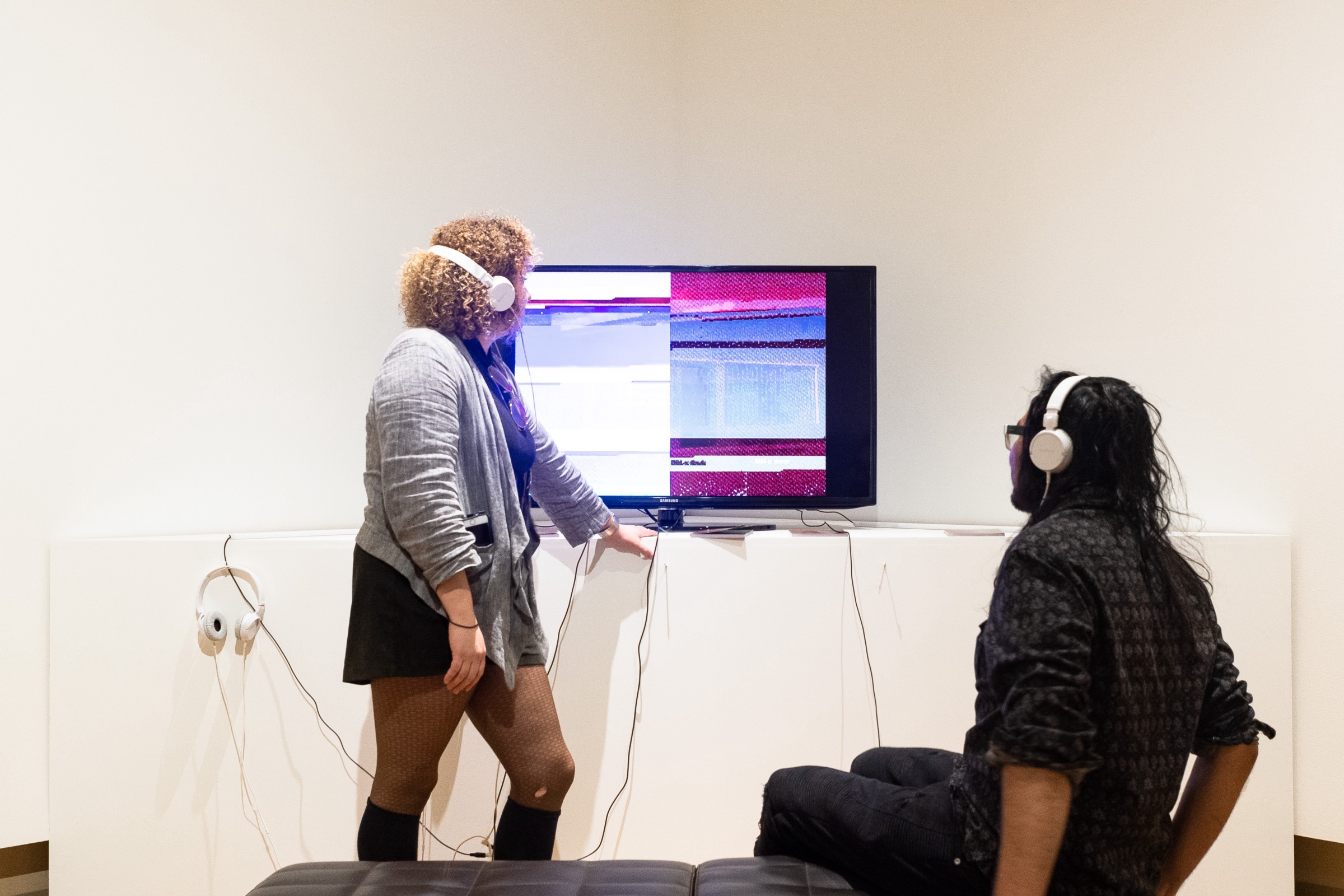 On February 7th, we kicked offthe spring semester with nearly 200 people attending the opening of two thought-provoking exhibitions, Indelible Ink: Native Women, Printmaking, Collaboration and The Remix Room with León De La Rosa-Carrillo. On February 20th, we hosted 31 students, faculty, and the general public for a sewing circle lead by Marie Watt, an American artist and citizen of the Seneca Nation, whose work was featured in Indelible Ink.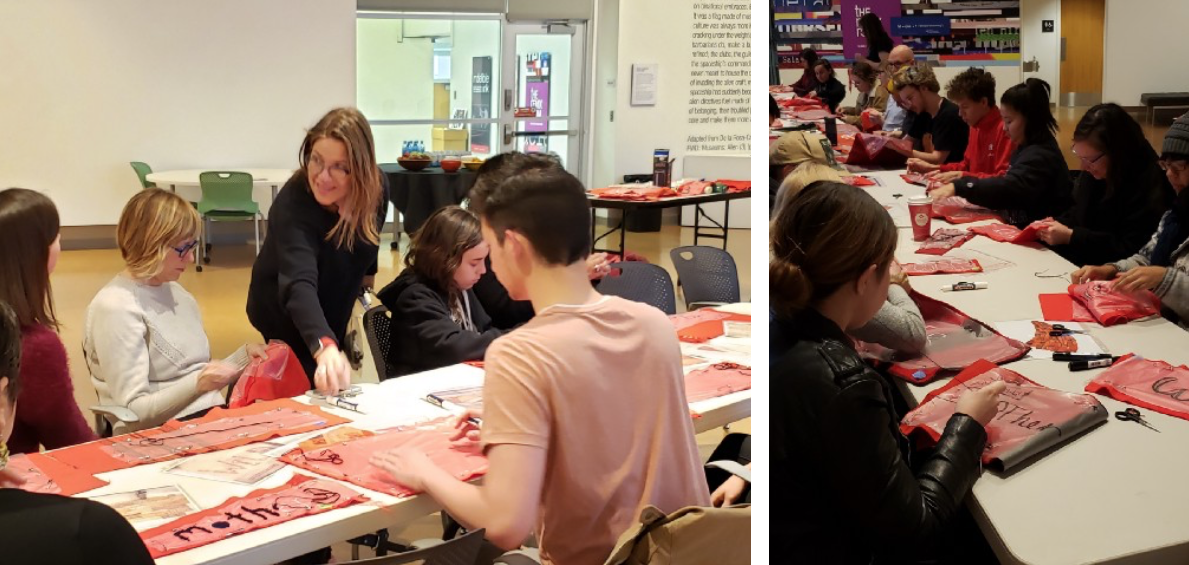 On March 5th, we presented the University of New Mexico Department of Art's 27th Annual Juried Graduate Exhibition, Identity as Material, Material as Identity. Shortly thereafter, on March 13th, the UNM Art Museum closed to the public out of concern for the health and well-being of our visitors and museum staff. The UNMAM has not been able to re-open to the public since.
Once we realized that the museum would be closed for an indefinite period of time, we began planning for how the UNMAM could conduct its mission to serve the UNM community with a dedication to art and its power to ignite and connect us, even when we could not physically welcome visitors.
Since our closure in March, we presented a series of virtual exhibitions, programs, and publications that reached audiences far beyond UNM, Albuquerque, and New Mexico. Many of these are archived and are available to revisit or enjoy for the first time through the links provided below.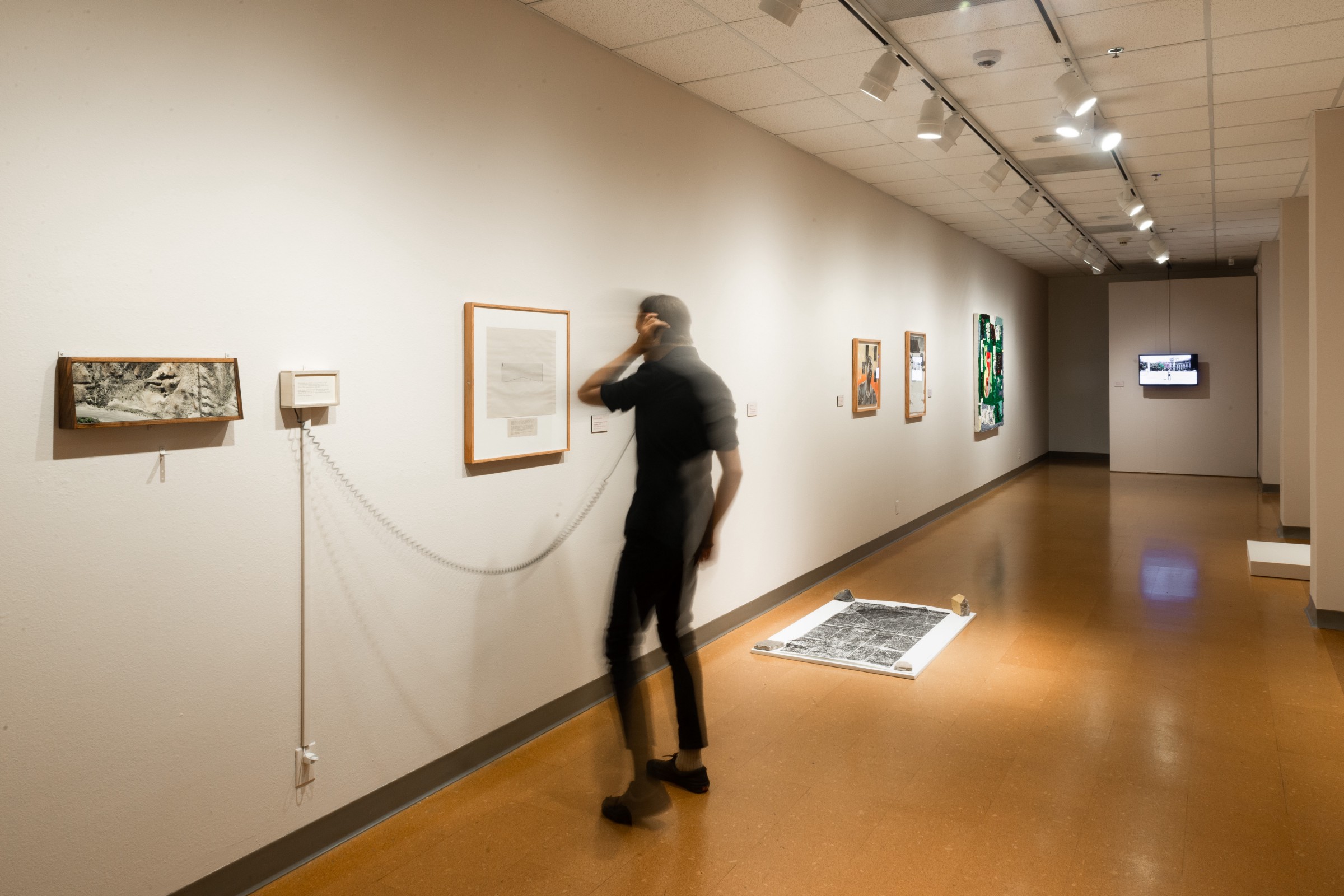 VIRTUAL EXHIBITIONS:
The Remix Room with Leon De La Rosa-Carillo, launched on July 24th with 2,028 visitors.
Identity as Material, Material as Identity, launched on August 14th with 1,061 visitors.
Indelible Ink: Native Women, Printmaking, Collaboration, launched on August 28th with 1,438 visitors.
TOTAL VISITORS — 4,527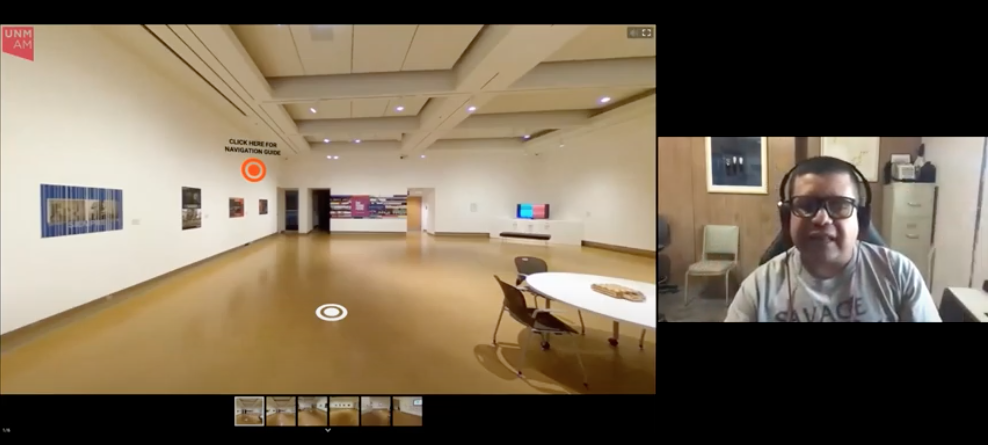 VIRTUAL PROGRAMS:
"Hearts of Our People: Centering Collaboration in Museum Work," on September 3rd with 618 attendees.
"The Remix Room: Experiments in Art Museum Education," on September 18th with 84 attendees.
"The Remix Room: The In-Between Space of the Classroom," on September 24th with 61 attendees.
"Memories of Oñate: The Historical Meaning of New Mexico's Spanish Heritage," organized by the UNMAM Student Advisory Board, on November 18th with 43 attendees.
"Mindful Looking," a series of eight meditation sessions featuring Associate Professor of Art History Justine M. Andrews, with 103 attendees.
TOTAL ATTENDEES — 909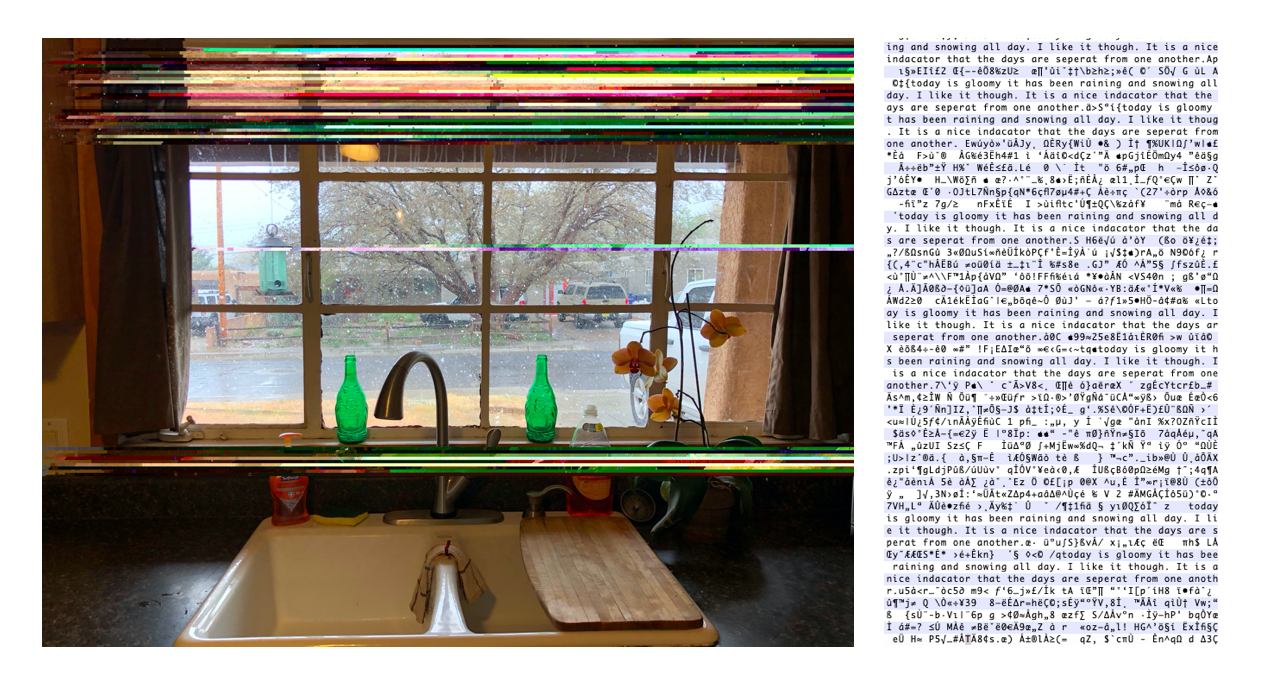 VIRTUAL PUBLICATIONS:
Indelible Ink: Native Women, Printmaking, Collaboration
Curated by Mary Statzer, Ph.D., UNMAM Curator of Prints & Photographs. Curatorial Assistance and Design by Jackson Larson, MA Student in Art History and UNMAM Research Assistant. 2,028 readers
Identity as Material, Material as Identity
Organized by UNM Graduate Art Association and featuring an essay by exhibition Juror Jeffreen M. Hayes, Ph.D. 540 readers
Albuquerque's Forgotten Collector: Mary Lester Field's Spanish Colonial Collection
Written by David Saiz, MA Student in Art History and UNMAM Research Assistant. 85 readers
"Curriculum Development in Art Education" students respond to The Remix Room with León De la Rosa-Carrillo. 158 readers
TOTAL READERS — 2,811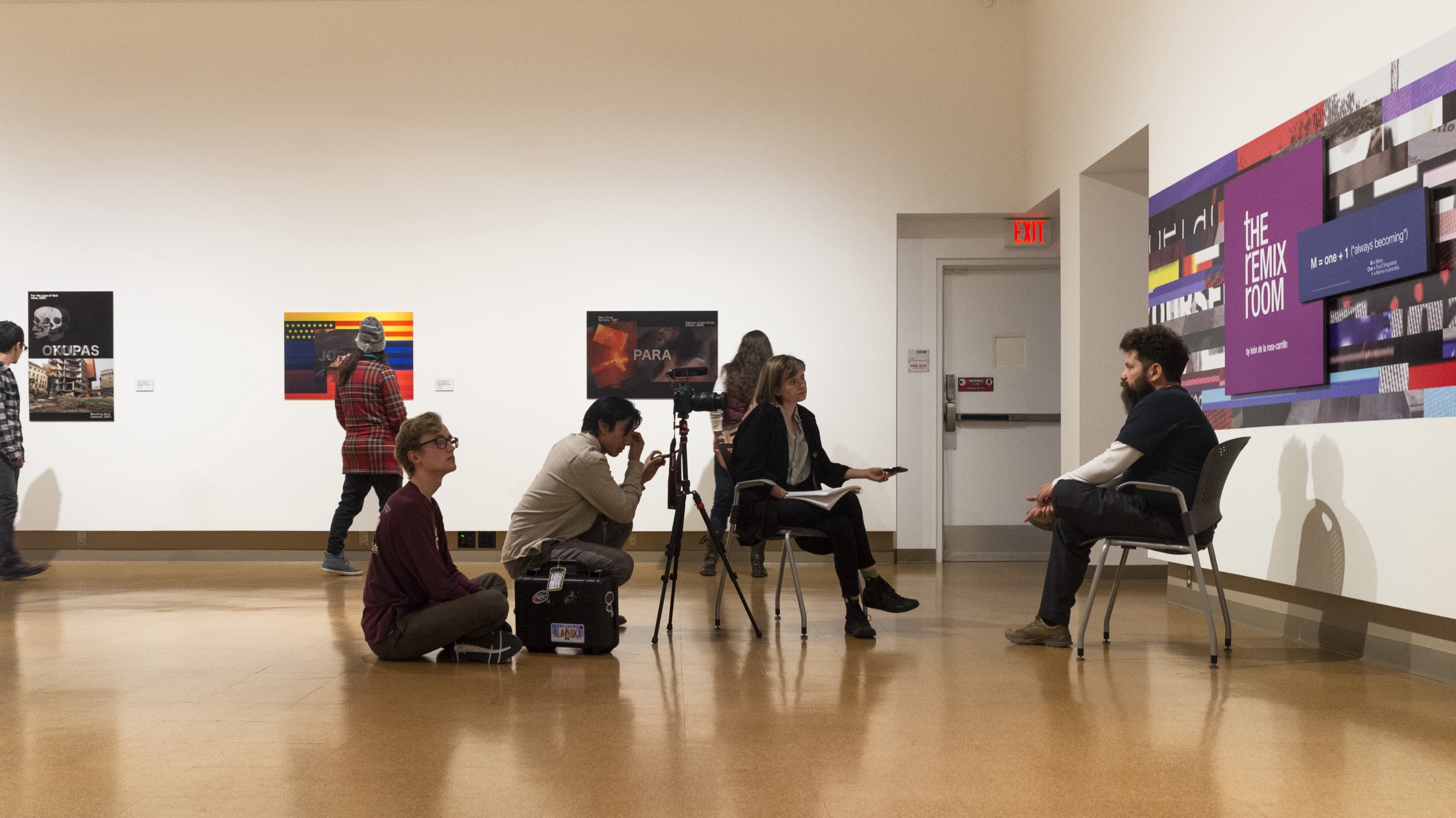 During the past nine months, as we coped with a global pandemic, we sought solace in the meaning and insight that art inspires, and the sense of community that comes from sharing art and ideas with one another. Responsibility to public health demanded that we keep the museum closed to the public and observe social distancing, but that did not mean we had to feel alone.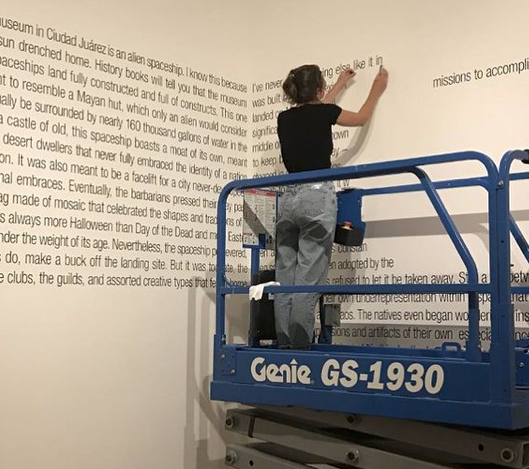 The UNMAM maintained its community by staying connected to current students through the student-organized exhibitions, programs, and publications mentioned above. I am also proud to say that the UNMAM was able to keep three undergraduate and three graduate students employed during the entirety of the museum's closure. I commend the members of UNMAM's Student Advisory Board who continued to stay involved with the museum and demonstrated a sincere commitment to social justice by organizing a voter registration drive on our social media channels, working with museum staff to draft a collective statement of support for Black Lives Matter, and organizing a virtual speaker series on topics that address the concerns and interests of their fellow students.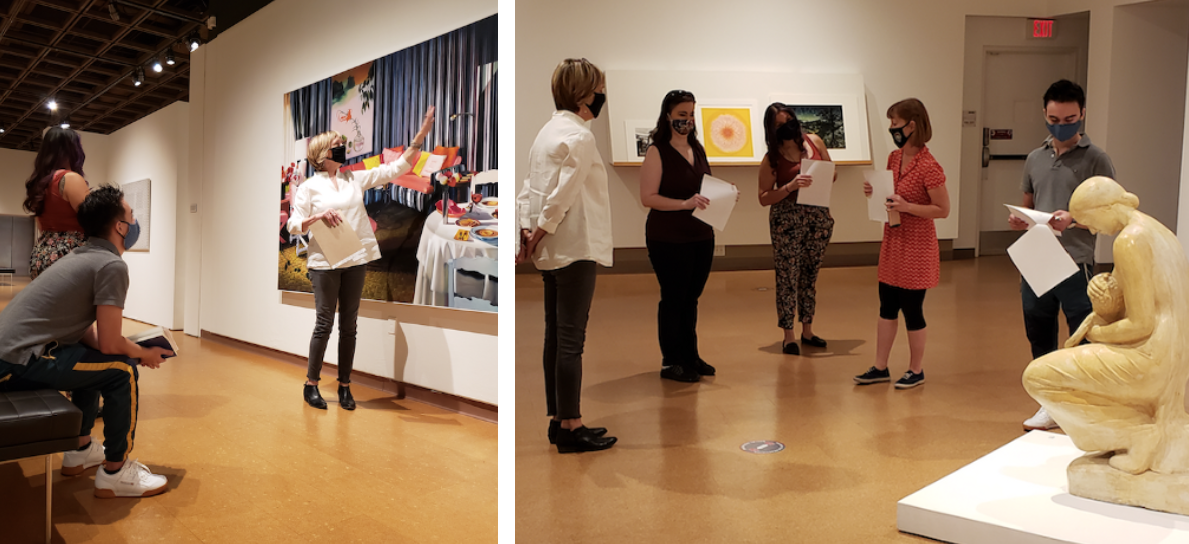 Over the summer we prepared for the possibility of welcoming small groups of faculty and students back into the museum by converting one of our galleries to a study room in order to provide access to our teaching collection. As the fall semester progressed, the museum's COVID-19 visitor protocols were approved and classes were welcomed back into the museum. While modest compared to our regular numbers, it was wonderful to have those 67 students back in the museum, providing them with the opportunity to experience works of art in person.

The museum also looked outside of UNM for ways to inspire and support our students. In May, with graduation approaching and the reality that it would be a virtual ceremony, the museum collected well-wishes and words of encouragement from UNM Alumni of the College of Fine Arts. I encourage you all to read the inspiring words of these Artists, Curators, and Educators. The collection can be viewed on our website. Thank you to everyone who participated!
While I am proud of what the UNMAM has accomplished over the past nine months, the extended closure has had a significant impact on our operations. Our average yearly visitation dropped by 76.7% and we've lost 91.3% of the yearly revenue we receive from our $5 suggested admission donations. The contributions from our visitors and donors are vital in the best of times and are more important than ever as we make plans for fully reopening by Fall 2021.
Art has a way of bringing us together and providing hope for ourselves and future generations. UNMAM presents the largest collection of art in New Mexico, offering free entry, educational programming, and up-close access to historically significant artworks alongside the works of exciting, emergent artists. In its effort to bring art and people together, UNMAM is unlocking the capacity to dream, to connect, and to imagine a world beyond our own.
By giving to the University of New Mexico Art Museum, you will directly contribute to the success of our exhibitions and programs, making it possible for us to reach even more students and visitors.
To contribute to the General Fund that supports our exhibitions, education, and collections programs please visit:

To contribute to the Acquisition Fund for Diversity & Equity please visit:

Thank you for all of your support this past year and for considering a year-end gift to the University of New Mexico Art Museum. Your generosity truly makes a difference.
Our plans to return to normal operations do not have a set date yet. We are committed to limiting the spread of COVID-19 by remaining closed to the public. Additionally, our building will undergo maintenance during the spring semester that will prevent us from installing new exhibitions. We hope to welcome you back into our space next fall. In the meantime, we look forward to sharing upcoming projects with you in the new year.
On behalf of the entire UNMAM staff, we all send our warmest wishes for the holiday season.
Arif Khan
Director, University of New Mexico Art Museum