Looking Back: April 19, 2019, "There Must Be Other Names For The River" live performance.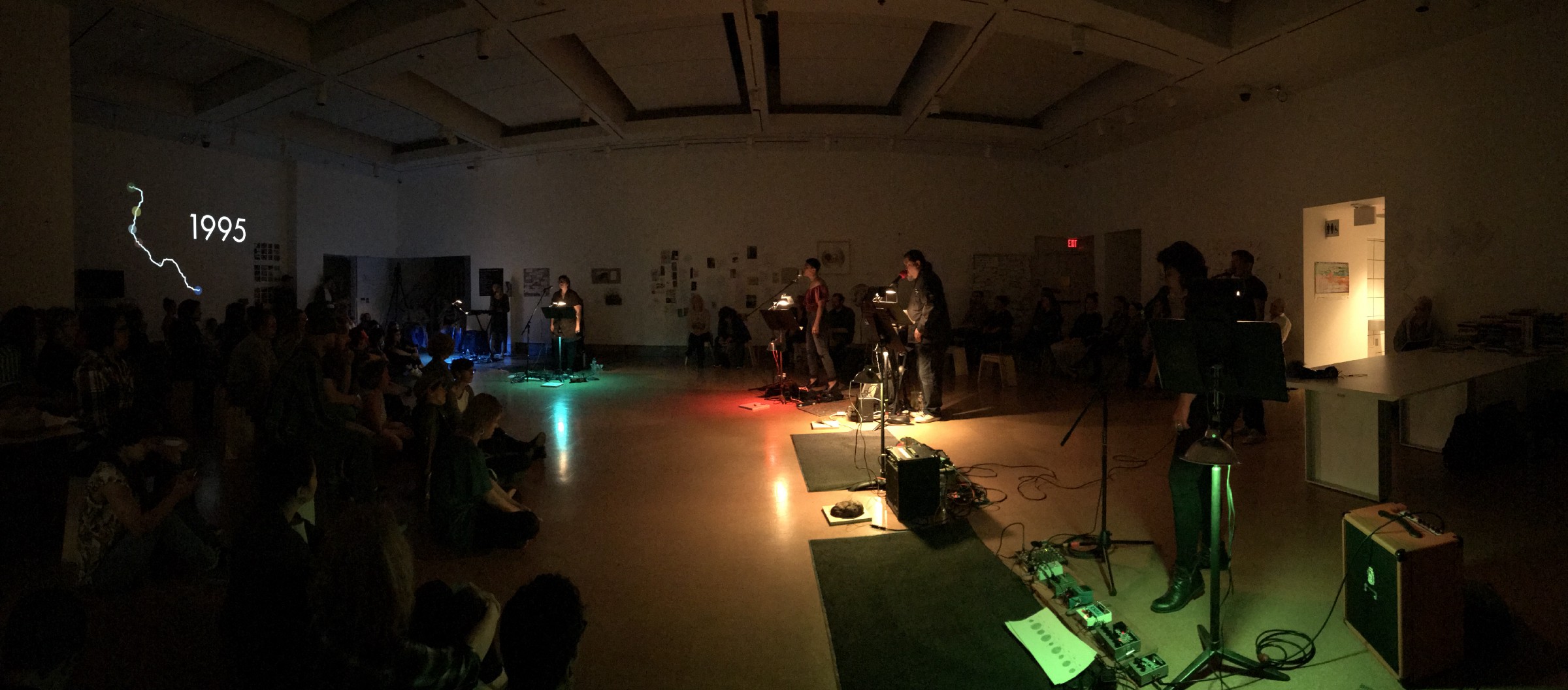 Two years ago today, six singers embodied the Rio Grande in the UNM Art Museum, singing a score based on historic river flow data and projecting possible futures. Scrutinizing human decisions that dry the river for miles at a time in recent years, this composition, performance, and installation aims to communicate directly our trajectory with this lifeline of water in the desert. Please enjoy this excerpt of the live performance within Nina Elder's "Deep Time Lab", in conjunction with Arts Unexpected.
"There Must Be Other Names For The River" is a collaborative work by Marisa Demarco, Dylan McLaughlin, and Jessica Zeglin. This performance featured musicians Jessica Chao, Kenneth Cornell, Monica Demarco, Ryan Dennison, Antonia Montoya, and Mauro Woody.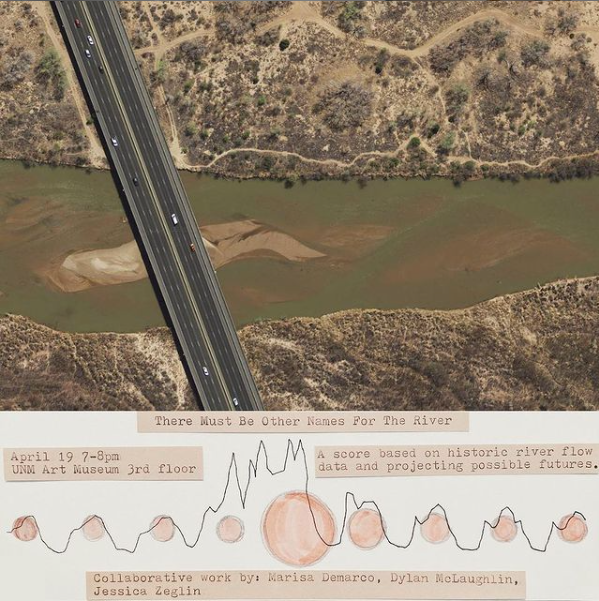 On March 22, 2021, "There Must Be Other Names For The River" was launched as a web-based sound installation and virtual community space engaging the history, present, and potential futures of the river we currently call the Rio Grande. Viewers will be guided along the river, where they will hear the songs of vocalists emerge from points along its 1,800 mile length. Each singer works from a graphic score representing nearly 50 years of waterflow data at a specific point along the river. This exhibition is paired with a virtual community space which invites the community that relies on the river to submit their own vocalization of waterflow data, stories, songs, or retellings of memories and hopes for the future, stemming from their relationships with what we call today the Rio Grande. These paired digital spaces ask us to actively consider and contribute to the trajectory of this lifeline in arid lands.
Upon entering the website, select "exhibition" to view the installation or select "tributaries" to contribute to the project.