WATCH: "From Arkansas to Space: Curating American Art Today"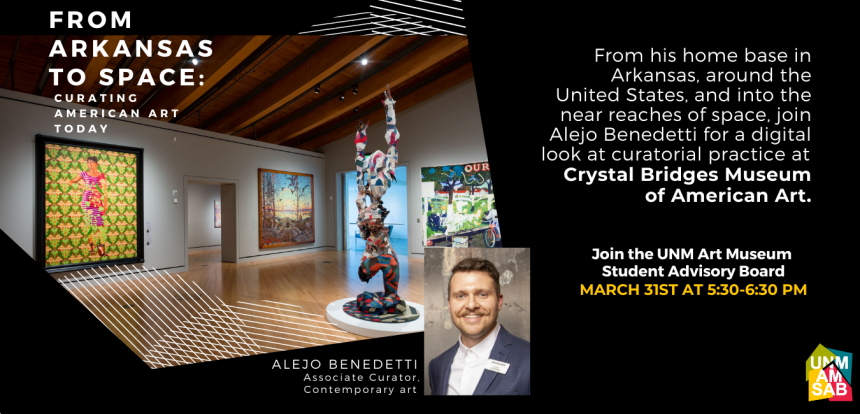 On Wednesday, March 31st, 2021, the UNM Art Museum Student Advisory Board welcomed Alejo Benedetti, Associate Curator of Contemporary Art at Crystal Bridges Museum of American Art, for a Zoom presentation. From his home base in Arkansas, around the United States, and into the near reaches of space, join Alejo Benedetti for a digital look at curatorial practice at Crystal Bridges Museum of American Art.
Watch the full presentation below.
ABOUT THE UNM ART MUSEUM STUDENT ADVISORY BOARD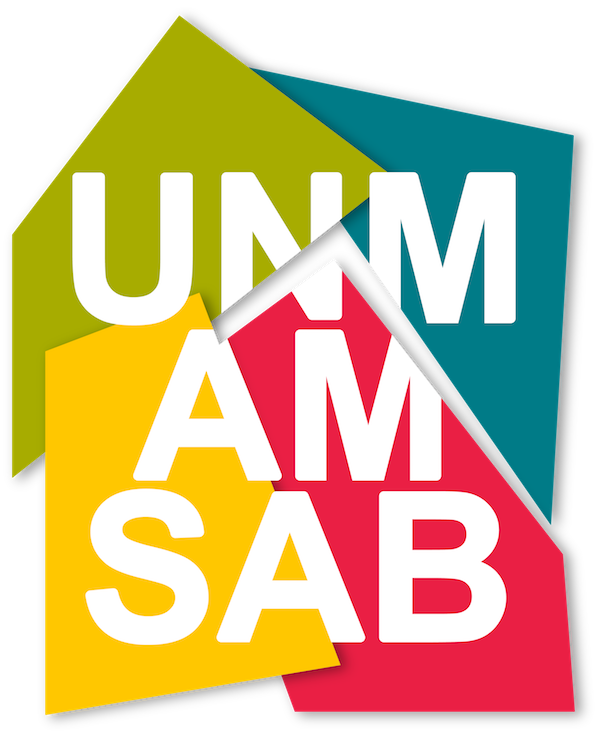 The UNM Art Museum Student Advisory Board (UNMAM SAB or SAB) is a group of undergraduate and graduate students from all across the University of New Mexico dedicated to promoting an inclusive, accessible, and welcoming UNM Art Museum space for all University students. Together, SAB members plan student events inspired by the UNM Art Museum, its collection, or broader issues inside and outside the University. We are committed to empowering student voices, creating meaningful student connections, and facilitating ongoing student dialogues about critical subjects.
Want to join? Email us for more information. Get involved and connect with other students who love art!
Contact: artmuseumsab@unm.edu
Follow us on instagram @UNMAM_SAB