Missions to Accomplish: Working at the UNM Art Museum
By Maureen Doherty, UNMAM Museum Assistant and UNM Class of 2021, graduating with a Bachelor of Arts in Studio Art and Art History.
Maureen has been a member of the UNMAM Museum Assistant team since her freshman year. As a Museum Assistant, Maureen was one of the main points of contact for the public to interact with the museum and its staff. She helped run the front desk, welcomed visitors, and provided assistance in the galleries. Thank you, Maureen, for your dedication to the UNMAM during your undergraduate career. We wish you success and joy as you embark on your continued journey of museum work after graduation! Congratulations!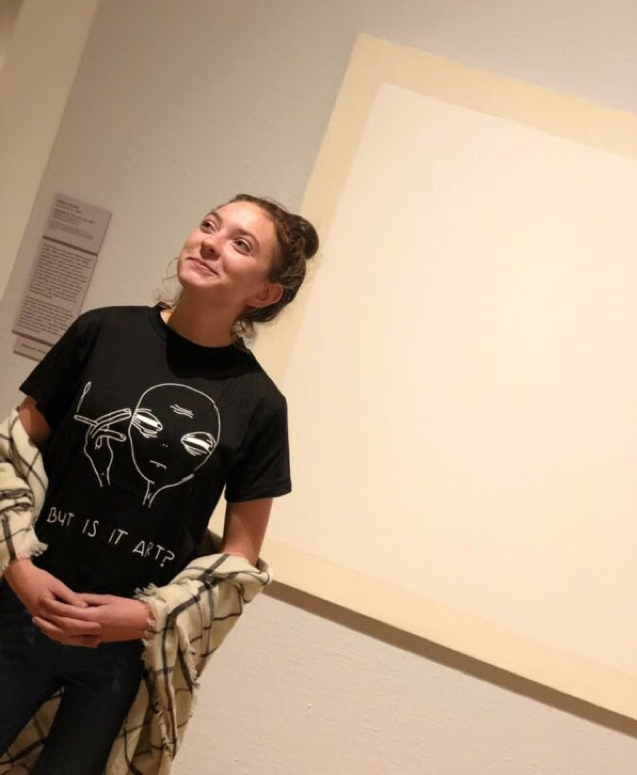 College in general was a wild four years of extremely condensed growth, and the UNM Art Museum saw me though a lot of it. I met my best friends working there, plus a few fantastic managers. It helped me understand what I wanted to do in relation to future career choices, and it provided a stable place on campus to spend time between classes.
I first encountered the museum through an assignment for an English for Film class. We were asked to interview an institution on campus. I'd been into the museum once before this, and the staff had all been friendly and helpful. So I walked in one day to ask about interviewing someone and walked out with a stack of business cards. I ended up interviewing Arif Khan, the Director of the UNM Art Museum, Mary Statzer, Curator of Prints and Photographs, and Traci Quinn, who at the time served as the Curator of Education and Public Programs. All three were impossibly nice about the opportunity. On the way out, I mentioned that I was looking for a job and ended up talking to the front desk manager about working for the museum.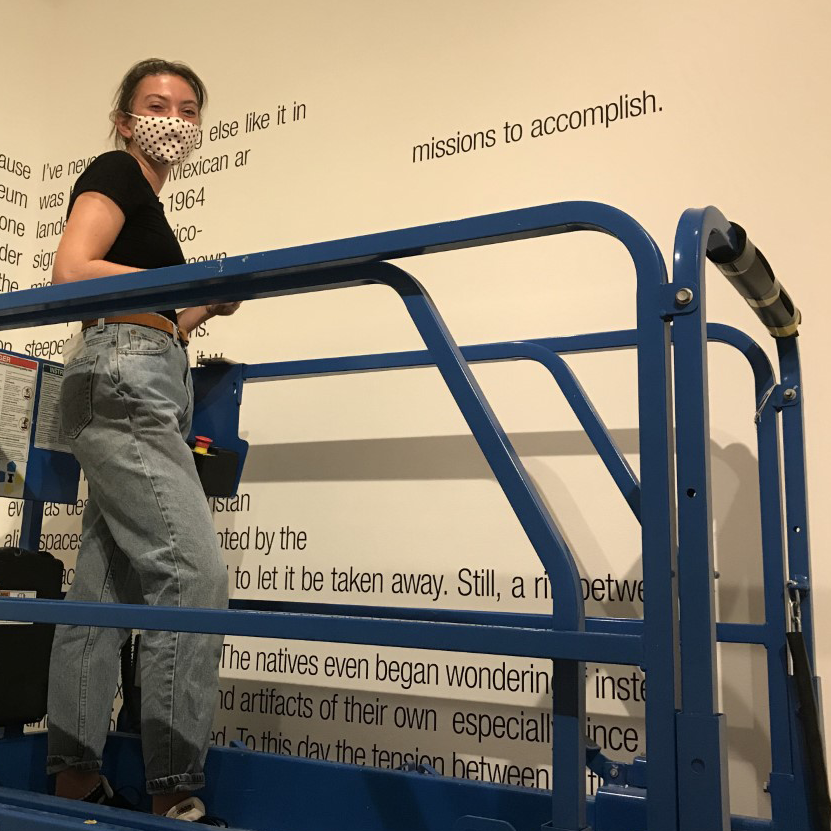 Professionally, working in a museum environment allows you to see the interpersonal working of each role, such as curator, director, preparator, and museum educator. As I stayed with the museum, opportunities to work with different staff members became more relevant and applicable to my career goals. I was not only able to observe the staff as they put together programs and exhibitions, but I was actually able to help as well. Through the museum I led part of a self-care workshop, helped with gallery preparation, assisted with social media and marketing, researched art, and led tours. Watching the museum function allowed me to better understand what museums can offer the public and the options for pursuing a career in museum work.
One of the most powerful shows during my time at the UNM Art Museum was To Survive on This Shore, a series of photographs and interviews with older transgender and gender non-conforming adults. This was the first time that I was confronted with how much power a museum space truly has. Visitors would ask difficult questions about identity, transness, and queerness.  Those were difficult conversations to navigate, but we also received comments about how informative, humanizing, and beautiful the show was. Those experiences enabled me to see the power within museums. Visitors come to a museum to encounter materials that will broaden their perception of themselves and having the opportunity to be a courteous presence to walk someone though this space is incredibly humbling and rewarding.
It was also helpful to be so regularly exposed to different artists, talks, exhibitions, and shows. By proxy of being a Museum Assistant, I attended more artist talks than I would ever have committed my Friday nights to voluntarily and I am ever so grateful for that. I found shows working their way into my personal art practice, be it a better understanding of the trans experience though To Survive on This Shore or reading about Bridget Riley's ideas on space and color or hearing a truly impressive group of Indigenous women talk about their printmaking process. The museum was a major influence in my exposure to artworks and artists. It was also helpful in breaking into campus art in general. By working in the museum, I became more comfortable than ever with being in museum spaces surrounded by art and realized that I can find something new in a painting that I have stared at for months at a time.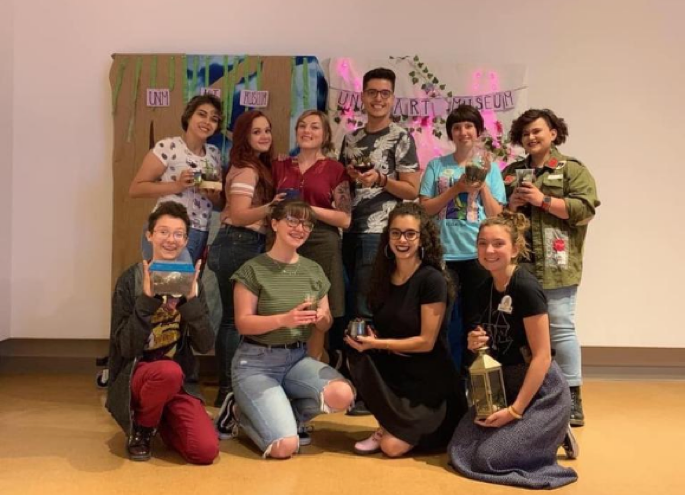 On a personal level, my co-workers ended up being some of the best people I have ever had the pleasure of knowing. I ended up becoming housemates with two of them, and going to a plethora of games, concerts, and life events with the people I met in the museum. By nature of the job, there is a great deal of time to talk with your immediate co-workers and museum staff, and the culture becomes quite close. Without any doubt in my mind, the people I worked with at the museum have shaped my college experience.
Through working at the museum, I have been better exposed to the power that art and particularly museums hold. They have so much cultural authority, and the art housed within has such potential for new and life changing ideas. This experience has enabled me to see more clearly how art can interact with and change society. I'm excited to continue this journey of education and participation within museums after graduation
By the way, the UNM Art Museum is absolutely haunted!