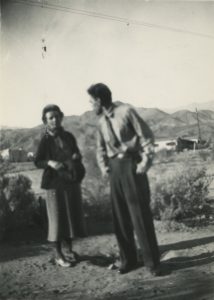 Pelton & Jonson: The Transcendent 1930s presents paintings, drawings, and archival materials from the UNM Art Museum collection to illustrate the aesthetic achievements and personal connections between American painters Agnes Pelton (1881-1961) and Raymond Jonson (1891-1982). Introduced by composer and astrologist Dane Rudhyar (1895-1985), Pelton and Jonson's friendship flourished in the 1930s based on their commitment to abstraction. They remained close friends until Pelton's death in 1961, evident through exchanges of letters where they admired and encouraged one another's work and shared about their daily lives.
During the 1930s, Pelton and Jonson made significant paintings and exhibited their work widely, both together and separately. Pelton exhibited her work in New York, Philadelphia, Palm Springs, San Diego, and other U.S. cities. Jonson exhibited his work in New York City and Chicago, while staying active in the studio, teaching art classes, and organizing artist groups and exhibitions.
Following their introduction in 1933, Jonson organized an exhibition at the Museum of Art in Santa Fe (now the New Mexico Museum of Art), which included 14 oil paintings by Pelton, 12 charcoal drawings by Jonson, and 11 watercolors by Cady Wells (1904-1954). Many of these works are presented together again in Pelton & Jonson.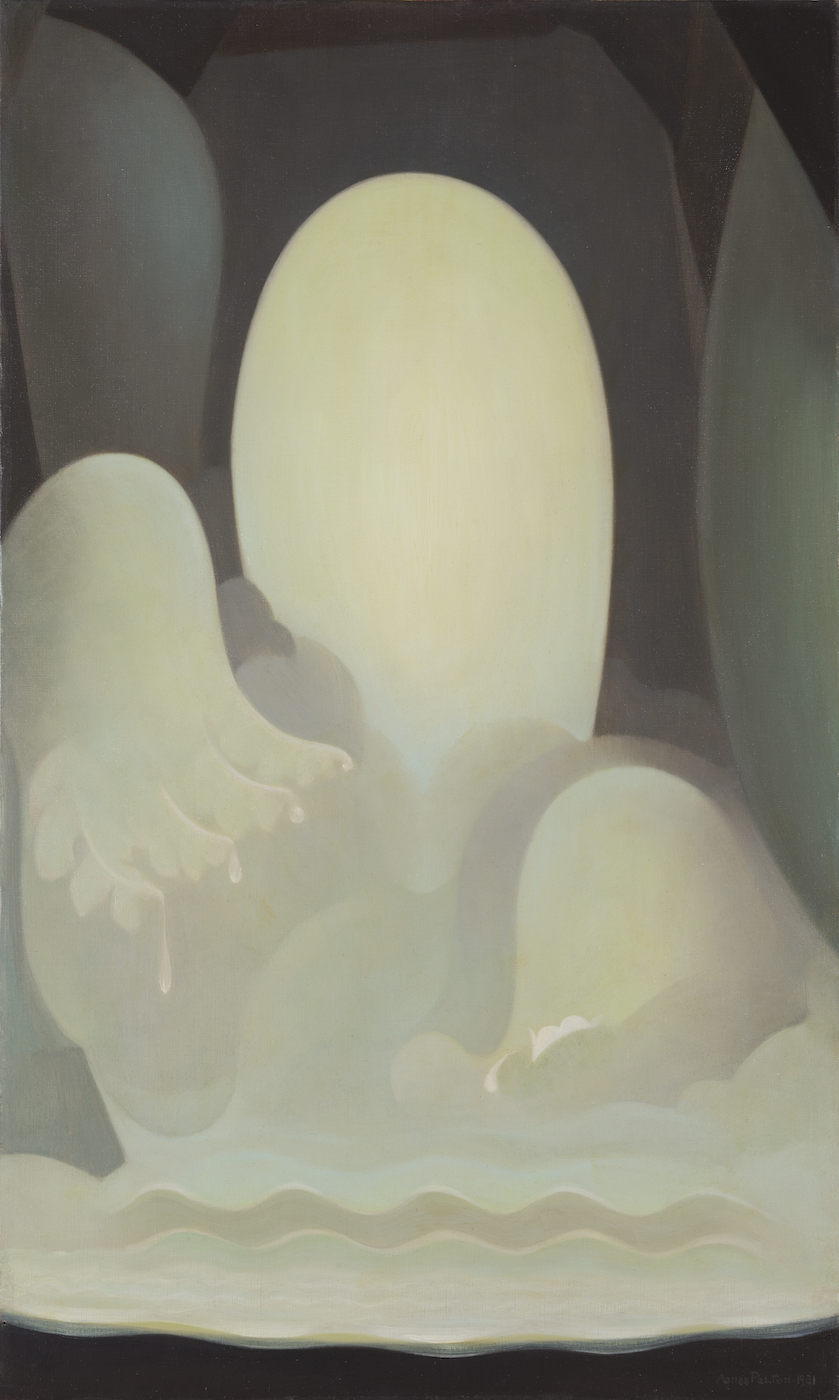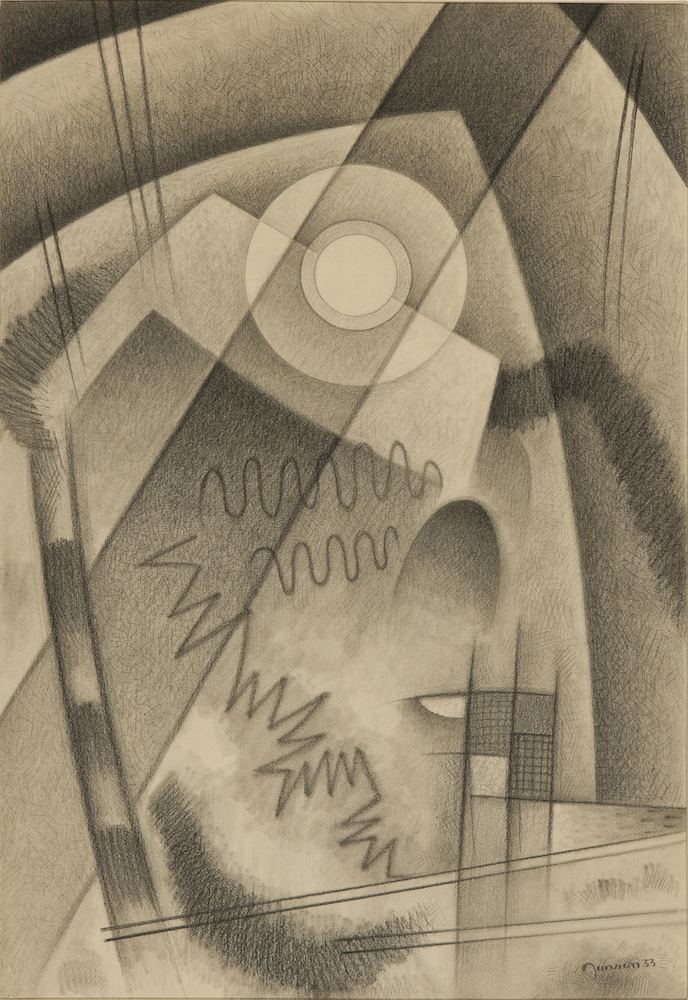 In the years following that exhibition, Pelton and Jonson traded paintings, met once, and continued to correspond. In 1938, Jonson co-founded the Transcendental Painting Group with Emil Bisttram. Pelton became an honored member of the Transcendental Painting Group, serving as an inspirational figure with well-formed ideas about painting and an established career. Members of the Transcendental Painting Group exhibited together in San Francisco, New York City, Santa Fe and Albuquerque.
Highlights of the exhibition include Agnes Pelton's White Fire, 1930, which is on view at the museum for the first time since conservation work in 2019 and The Voice, 1930, which will be on view in July after traveling to five cities as part of Another World: The Transcendental Painting Group, 1938-45, the first comprehensive traveling museum exhibition devoted to the group. Works by Jonson demonstrate his transition towards increasingly abstract, nonobjective compositions, such as Variations on a Rhythm T, 1933, and Cosmic Theme #1, 1936. Artworks are accompanied by archival materials such as letters, brochures, journal entries, and drawings.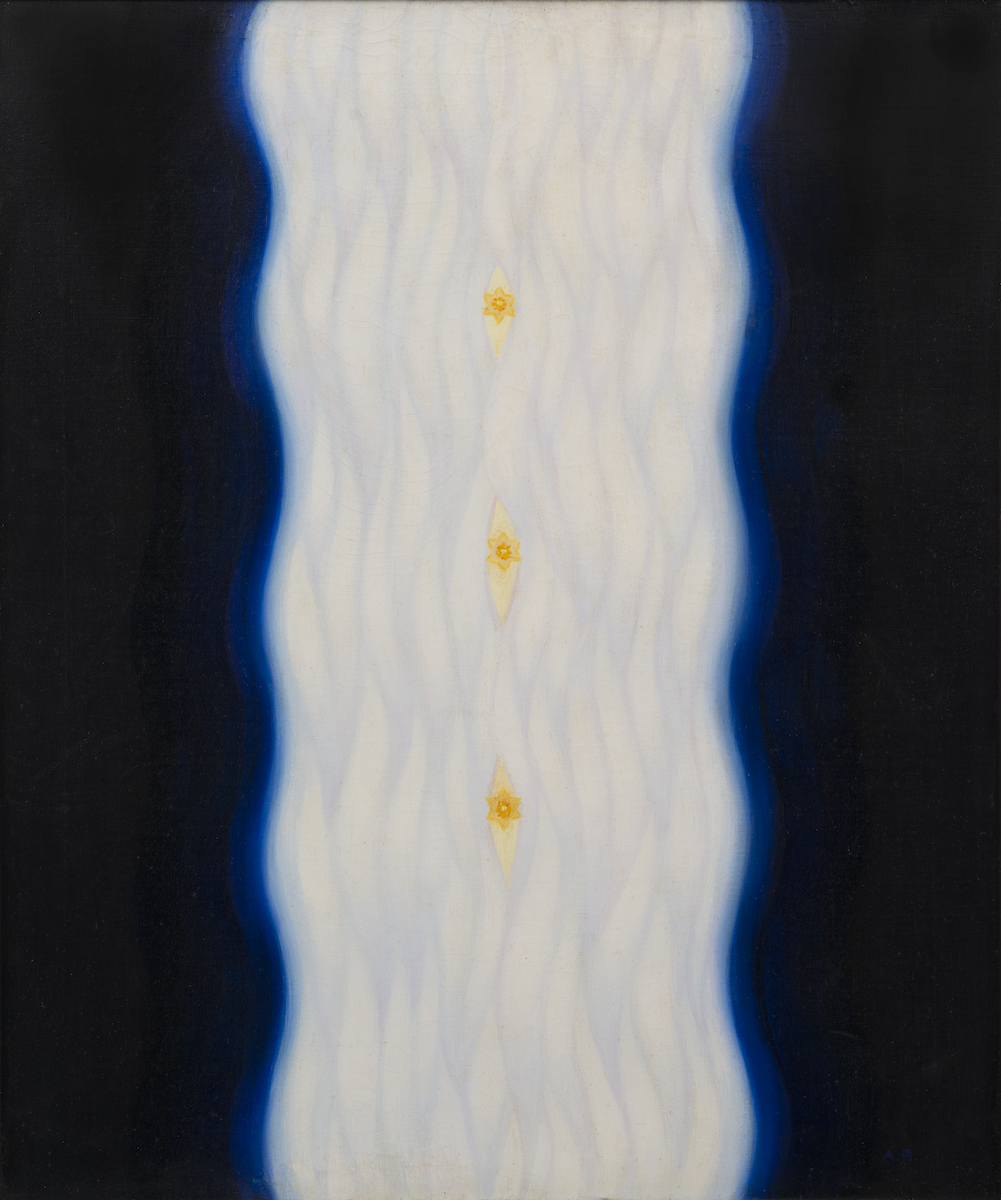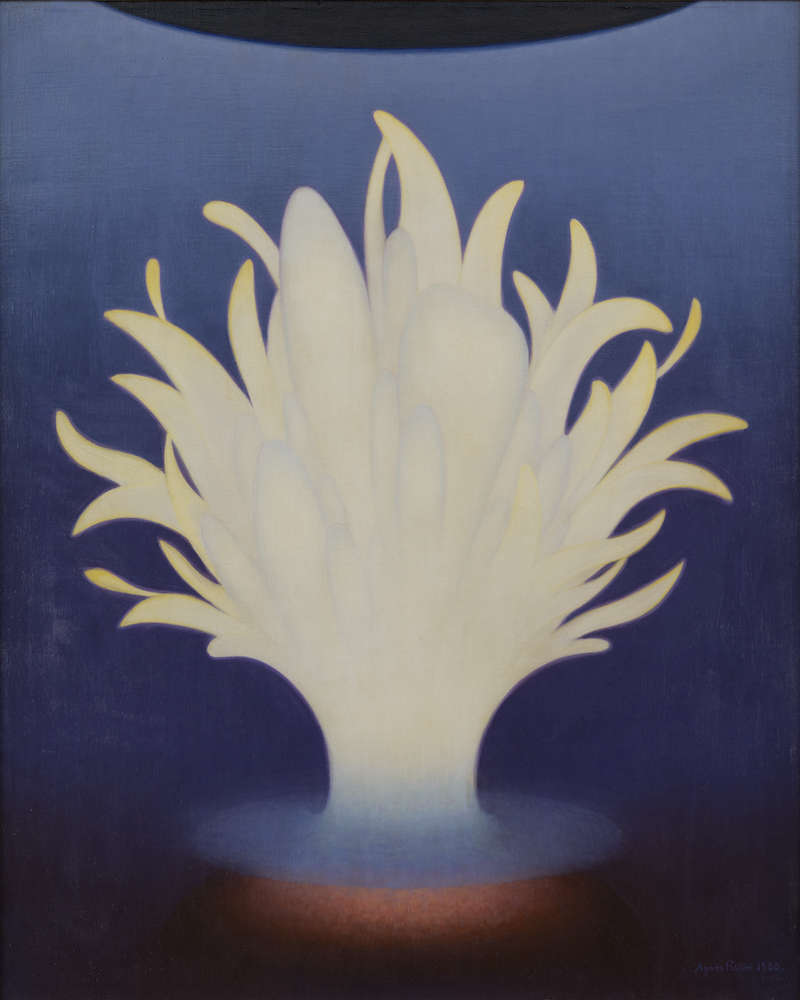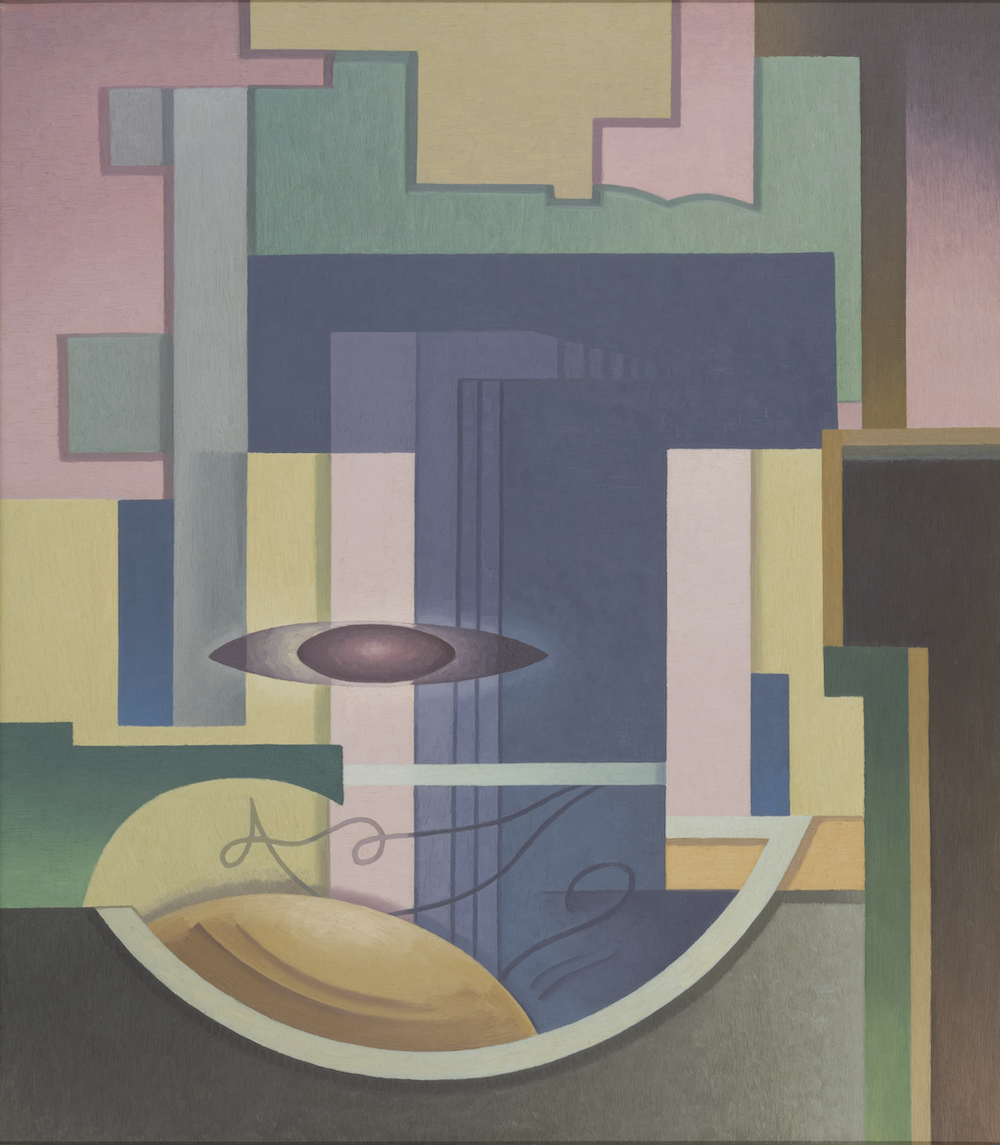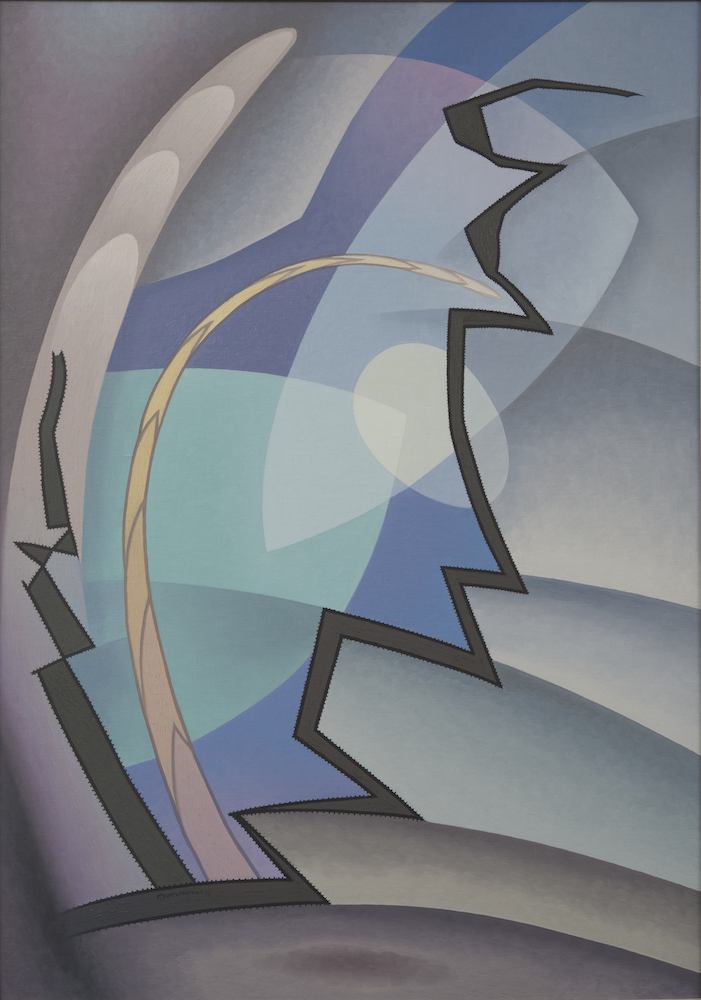 While there are clear differences between Pelton's and Jonson's lives and work, their experiences, influences, and interests overlapped. They shared interests in metaphysical and philosophical practices and were inspired by nature and music. Pelton & Jonson demonstrates their similar use of color and form in personal and symbolic ways which infuse their abstract paintings with meaning.
Our work is not alike but I do believe some inner significance touches the same rhythm, chord or spirit." – Raymond Jonson, describing Agnes Pelton's paintings.
The archival elements of Pelton & Jonson bring this friendship to life through personal photographs, ephemera, and correspondences. After Pelton's death in 1961, Jonson and the dedicated staff of the Raymond Jonson Gallery at the University of New Mexico continued to champion Pelton's work by preserving four paintings from the early 1930s, along with the archival materials presented in this exhibition. Pelton & Jonson continues this early work to celebrate the connection and legacies of these artists.
Learn more through the Raymond Jonson Web Portal
Launched in 2021, the Raymond Jonson Web Portal provides a look into the artistic life of an important modernist painter with strong ties to the University of New Mexico.
After the closing of the Jonson Gallery in 2008, more than six hundred Raymond Jonson artworks, along with non-objective works by other notable New Mexican artists and Jonson's archival materials, were integrated into the UNMAM's permanent collection. While he was a notable painter in New Mexico and a well-respected educator at UNM, Jonson's contributions to Modernism and American art have remained relatively unexplored. Through the resources made available in the Raymond Jonson Web Portal, researchers have access to a much broader view of Jonson's legacy.