Inspired by visits to the Beaumont Newhall Study Room, Tradition and Transformation: Colonial New Spain and Contemporary Hispanic America at the UNM Art Museum features over 30 artworks from the museum's collection. This exhibition explores New Mexico's complex history through European painting and sculpture produced in colonial New Spain, and art made in New Mexico.
Tradition and Transformation approaches the Spanish colonial visual language as a living tradition perpetuated by the region's artists. As the work of the contemporary artists featured in this exhibition demonstrates, this legacy is open to reinterpretation by new generations who have inherited but also transformed this tradition. Far from designating a specific time period, the term "Spanish colonial art" is a dynamic category—one that lives on in those who make, experience, and challenge it. Tradition and Transformation is organized into four sections.
Painting and Sculpture in Colonial New Spain demonstrates the dynamism of Spanish colonial painting, a style that infused European models with new palettes, decorative motifs, and symbolism. It includes work by Juan Correa, one of the most prominent and prolific painters of colonial New Spain, as well as unattributed paintings of saints and biblical episodes. This section also features examples of bultos (devotional sculptures) and retablos (panels painted with holy figures) created from the seventeenth to nineteenth centuries.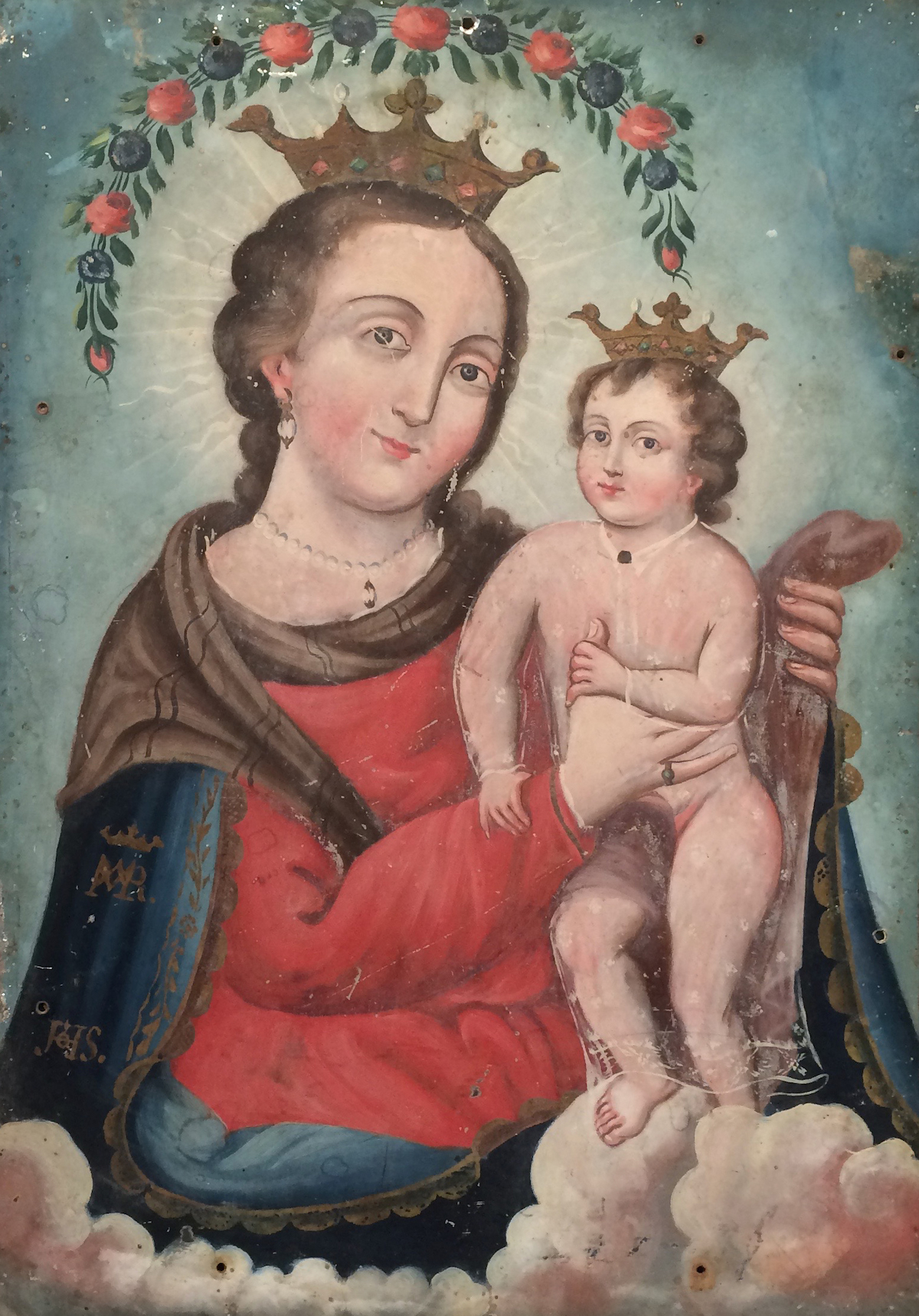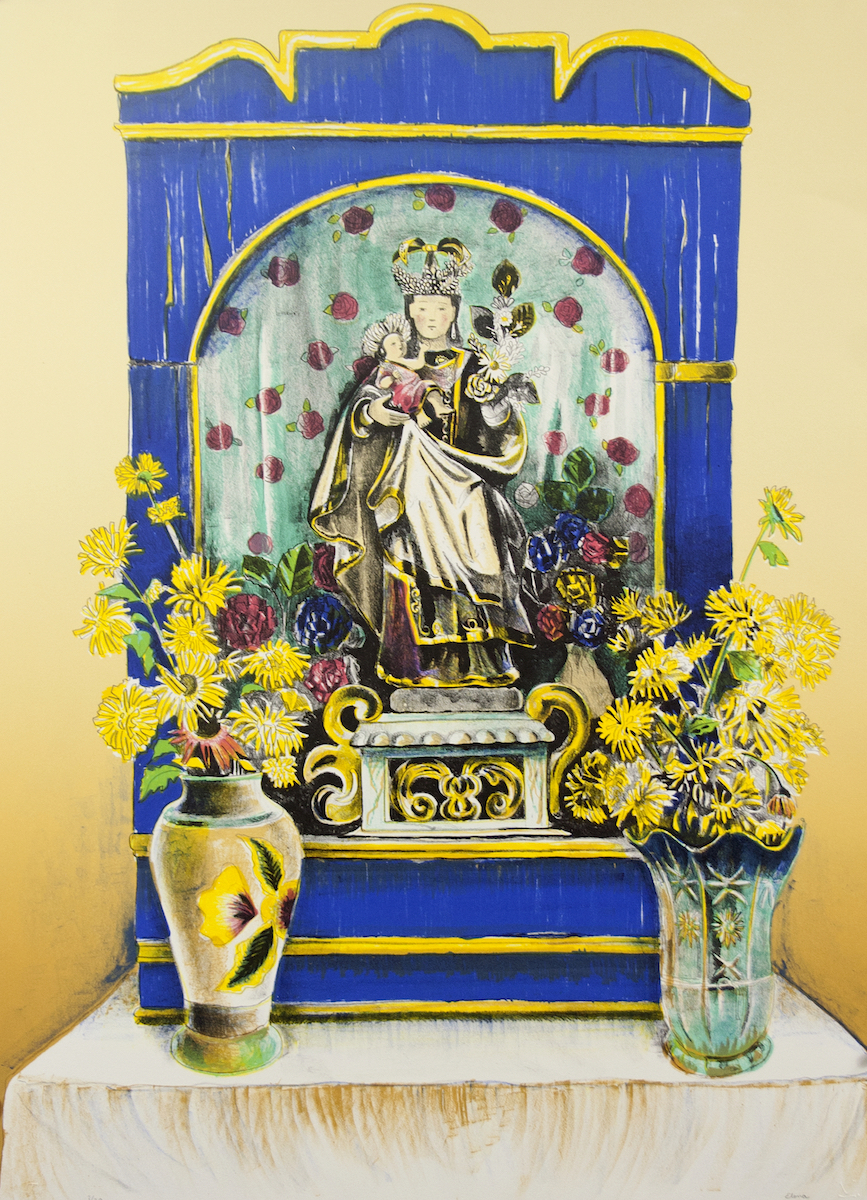 The Art of the Retablo pairs historic painted tin retablos with contemporary printed retablos produced at Tamarind Institute. Retablos refer to either individual panels painted with holy figures, or altar screens made from an ensemble of sculpted and painted elements. While the format and subjects of the retablo are relatively fixed, artists have experimented with the form for centuries. Adopting a traditional palette and representing conventional figures, the contemporary artists in this section reinterpret the retablo in a distinctly modern medium that has become its own artistic tradition.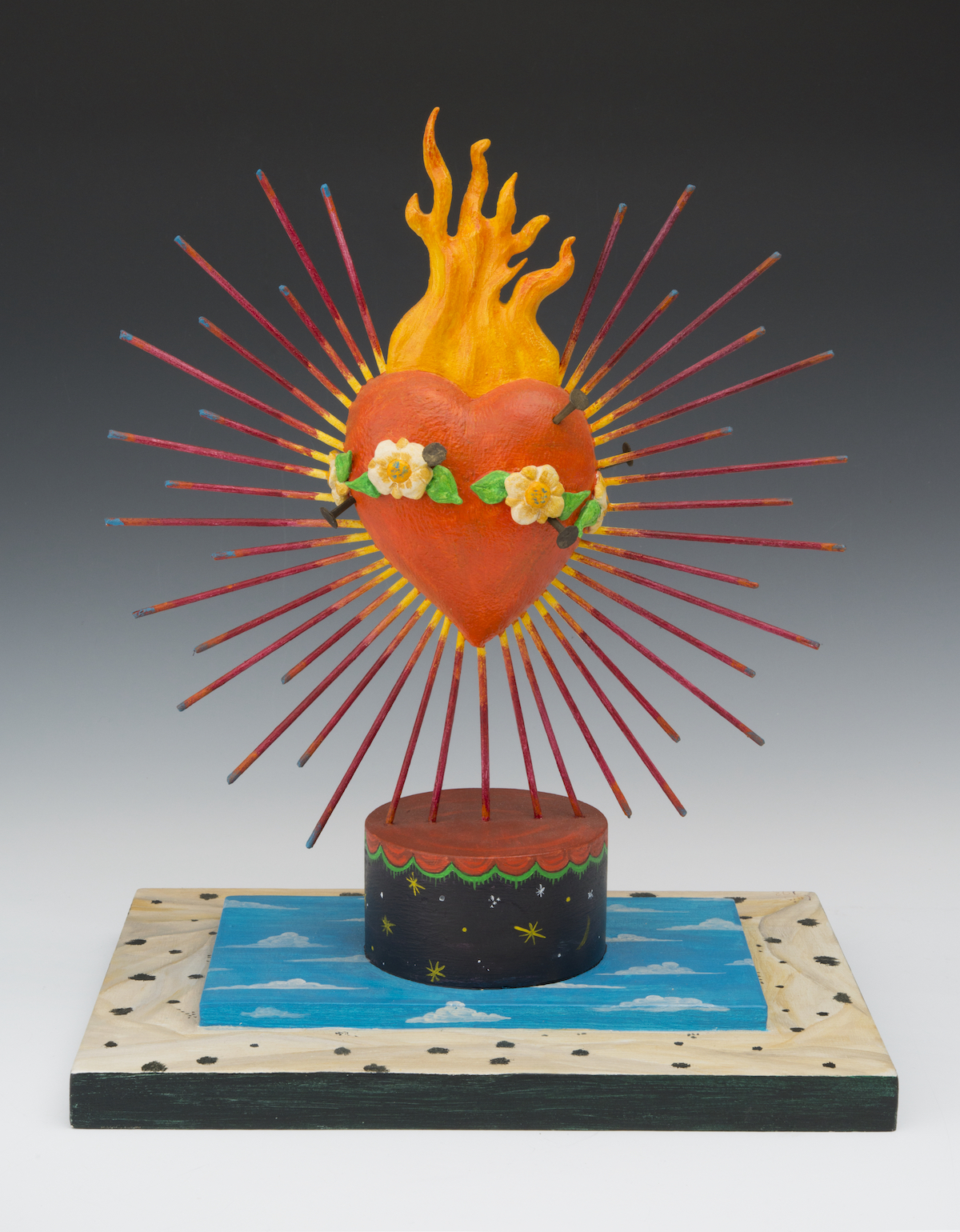 Shared Traditions highlights a 1998 project at Tamarind Institute. Part of the UNM College of Fine Arts' Arts of the Americas program, Tamarind issued a suite of eight lithographs by four renowned santeros/santeras and their children. The project demonstrated both the perseverance of the santero tradition in New Mexico and the role of living makers in continuing it. Four of the eight prints will be on display from March 30 to June 27, and the other four will be shown from June 27 to September 30.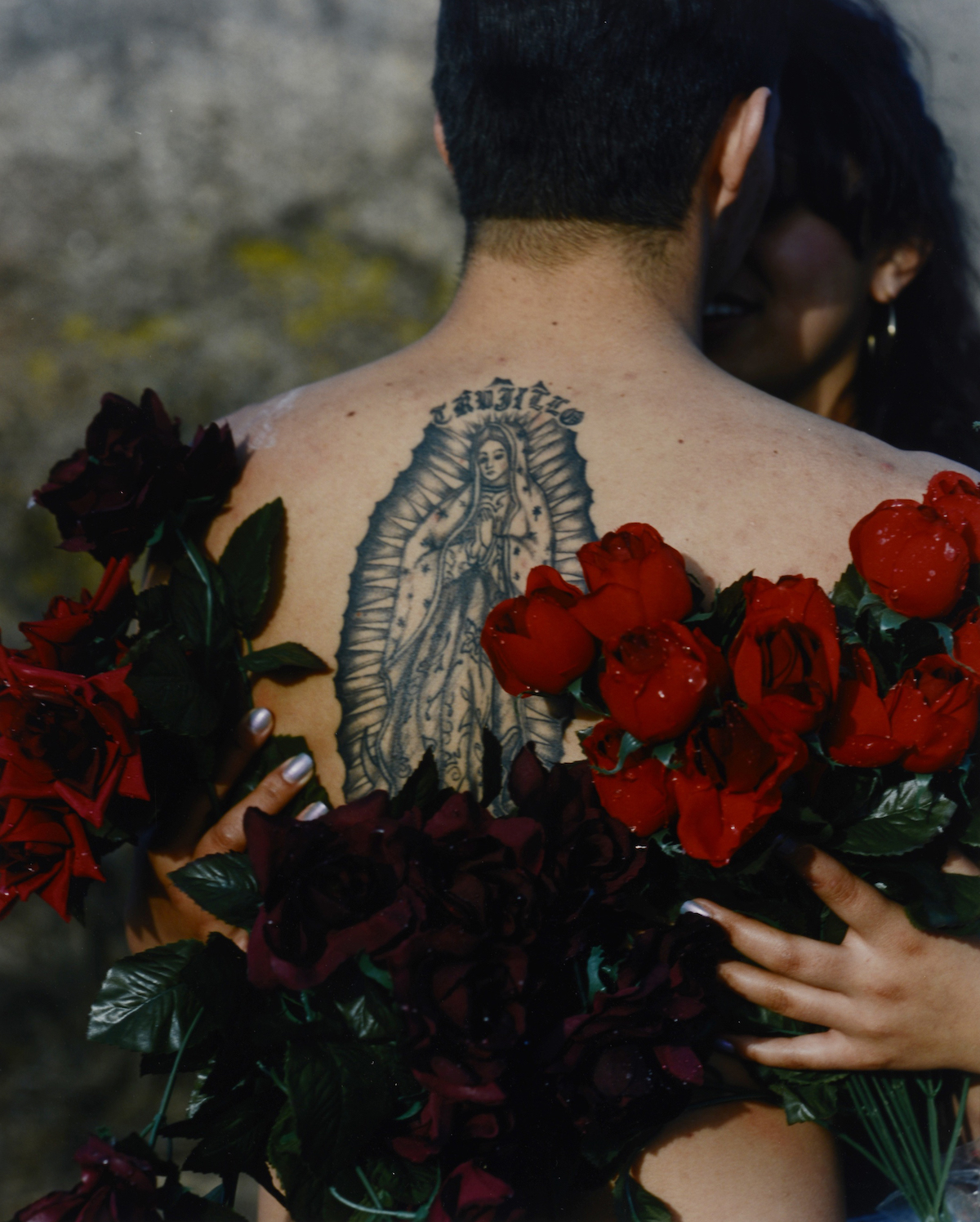 Living Memory highlights work by contemporary Hispanic artists. It features prints and photographs by New Mexican, Puerto Rican, and Guatemalan artists whose work addresses ethnic and national identity, the experiences of various Hispanic communities, and cultural preservation.