Hindsight/Insight: Reflecting on the Collection highlights over 50 artworks acquired since the museum was founded in 1962. This is the first in an ongoing series of exhibitions and programs celebrating the University of New Mexico Art Museum's dedication to developing a teaching collection.
The exhibition focuses primarily on international art movements of the 1960s and 70s including Pop, Minimalism, Conceptual Art and California Funk. Visitors will discover the museum's rich holdings from this era by artists such as Robert Arneson, Joan Brown, Bruce Conner, Bridget Riley, Robert Ryman, and De Wain Valentine.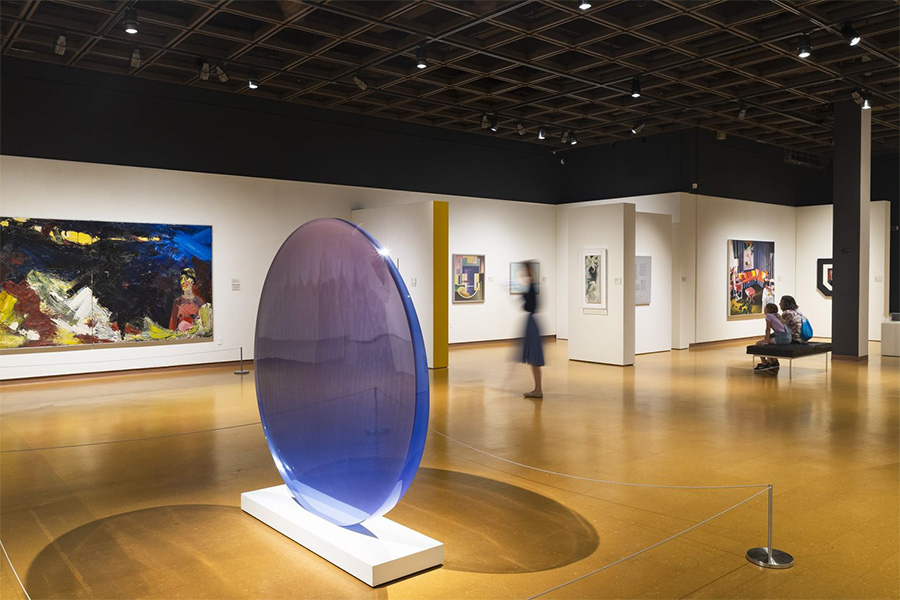 Also on view are modernist works by artists who have strong connections to the university and New Mexico. The selections by Rebecca Salsbury James, Raymond Jonson, Georgia O'Keeffe, Agnes Pelton, Florence Miller Pierce and Horace Towner Pierce acknowledge the contributions these artists made to New Mexico's artistic heritage.
Though the art historical importance of the objects in Hindsight/Insight is noteworthy, this exhibition encourages critical thought and conversation on the role of university museums and the practice of art collecting. It is an exhibition that asks where art objects come from, why they look the way they do and how they earned their place within the museum walls.