WATCH: "Understanding Climate Change at this Moment in the Rio Grande's Lifespan"
There Must Be Other Names For The River and the UNM Art Museum present conversations to deepen our understanding of this moment in the Rio Grande's lifespan. Artist and journalist Marisa Demarco hosts a panel discussion with environmental journalist Laura Paskus, hydrologist Phoebe Suina, and water planner Dagmar Llewellyn. Situated in the Middle Rio Grande Valley, the panel will discuss on-going issues surrounding climate change and the river.
There Must Be Other Names For The River is a web-based sound installation and virtual community space engaging the history, present, and potential futures of the river we currently call the Rio Grande. The exhibition was inspired by the work of environmental journalist Laura Paskus.
The project invites viewers to contribute to the exhibition by downloading the visual score to the piece and singing or playing your personal response. Or if you prefer, please record yourself singing your own music, telling a story, or sharing a memory or a hope that reflects on your relationship with the river.
For more information, visit the exhibition at othernamesfortheriver.com
Moderated by:
Marisa Demarco
Marisa Demarco is a musician, performance and installation artist, composer and journalist based in Albuquerque, N.M. She's the founder of Gatas y Vatas festival for boundary-pushing performance and Milch de la Máquina, a performance art crew. She's a leader with Death Convention Singers, the largest noise collective in the Southwest, and she performs solo as Bigawatt. She also teaches Sound Art at the University of New Mexico and leads workshops on small electronics projects.
Demarco will create a sound and video installation and performance for the Museo de Arte de Ciudad Juárez in the coming year and a sound installation at the National Hispanic Cultural Center centered on endurance strategies. She's a SITE scholar, and her work was part of the 2021 exhibition "There is a crack in everything, that's how the light gets in." In 2020, she performed virtually as part of the 22nd annual High Zero festival.
Demarco is longtime a news reporter and producer for public radio, spending much of her career focused on criminal legal reform and public health. And she's an MFA candidate at the University of New Mexico's Experimental Art + Technology Program.
Meet the Panelists:
Dagmar Llewellyn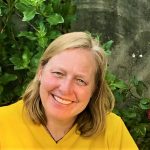 Dagmar Llewellyn has served as a hydrologist / civil engineer in the Water Management Division of the Bureau of Reclamation office in Albuquerque since 2010. At Reclamation, she leads projects related to the projection of the impacts of climate change, and works with stakeholder to build resilience into our management of the water supply, reservoirs, and rivers, with emphasis on the Rio Grande and Pecos River watersheds. She provides her expertise to endangered species and other environmental compliance both in the Rio Grande Basin, and in the headwaters of the San Juan Basin, a portion of the Upper Colorado River Basin that provides trans-basin water to the Rio Grande. She also contributes her expertise to research and outreach efforts related to water supply and demand challenges in these basins. Prior to employment at Reclamation, she worked for 22 years at S. S. Papadopulos & Associates, a firm that specializes in quantitative analysis of groundwater and surface water, in its Washington DC office, and as the manager of the firm's Albuquerque office. She is an adjunct faculty at the University of New Mexico, where she has taught hydrogeology in the Civil Engineering Department, New Mexico Water Management at the Law School, Water Resources Management in the Geography Department, and served on Master's Thesis committees. 
Laura Paskus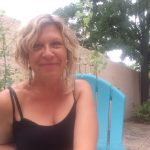 Laura Paskus is a longtime environment reporter based in Albuquerque, New Mexico. Currently, she is the environment reporter for New Mexico PBS, and produces the monthly series, "Our Land: New Mexico's Environmental Past, Present and Future." Her book "At the Precipice: New Mexico's Changing Climate," was published in September 2020 by the University of New Mexico Press.
Paskus has been a journalist since 2002, when she began her career at High Country News. She has freelanced for local, regional, and national outlets and also worked as managing editor for Tribal College Journal, a publication of the American Indian Higher Education Consortium, as a reporter and producer for KUNM-FM in Albuquerque, and as the environment reporter for New Mexico Political Report. She also edits New Mexico-based stories about the oil and gas industry and climate change for Capital & Main. She's a board member of the Society of Environmental Journalists and formerly served as president of the Rio Grande Chapter of the Society of Professional Journalists.  
Phoebe Suina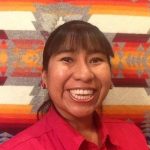 Phoebe Suina helps Native communities and local municipalities address environmental, natural/geo-hazards, and water resources issues by utilizing a consensus-based approach that incorporates traditional and local knowledge with science-based planning, engineering, and project management solutions.
A member of San Felipe and Cochiti Pueblos, Ms. Suina's core values and teachings come from Pueblo perspectives on how to steward and manage the land and natural resources for the health and well-being of the community.  Her traditional Pueblo background is complemented by formal training in environmental engineering, project management and a Master's degree from Dartmouth College.  With this background of "tradition plus science," for the past 18 years Ms. Suina has helped Pueblo and local communities manage projects in flood mitigation, environmental restoration, regulatory compliance, erosion control, hazard mitigation, and other environmental related projects.  Her approach incorporates traditional, cultural and local knowledge and includes community education activities that empower local leadership and support resilience.
Ms. Suina and her family are active in Pueblo cultural activities and is rooted in her Pueblo communities. She is the founder and owner of High Water Mark, LLC, which works with Tribes and Pueblos on a variety of issues and initiatives from environmental policy, land acquisition, planning, infrastructure, and how governmental (Federal, State and Local) policies, laws and priorities affect Tribal communities.