UNMAM Launches Merchandising Project for Student Funding
Written by Krista Gray, UNMAM Visitor Services Associate.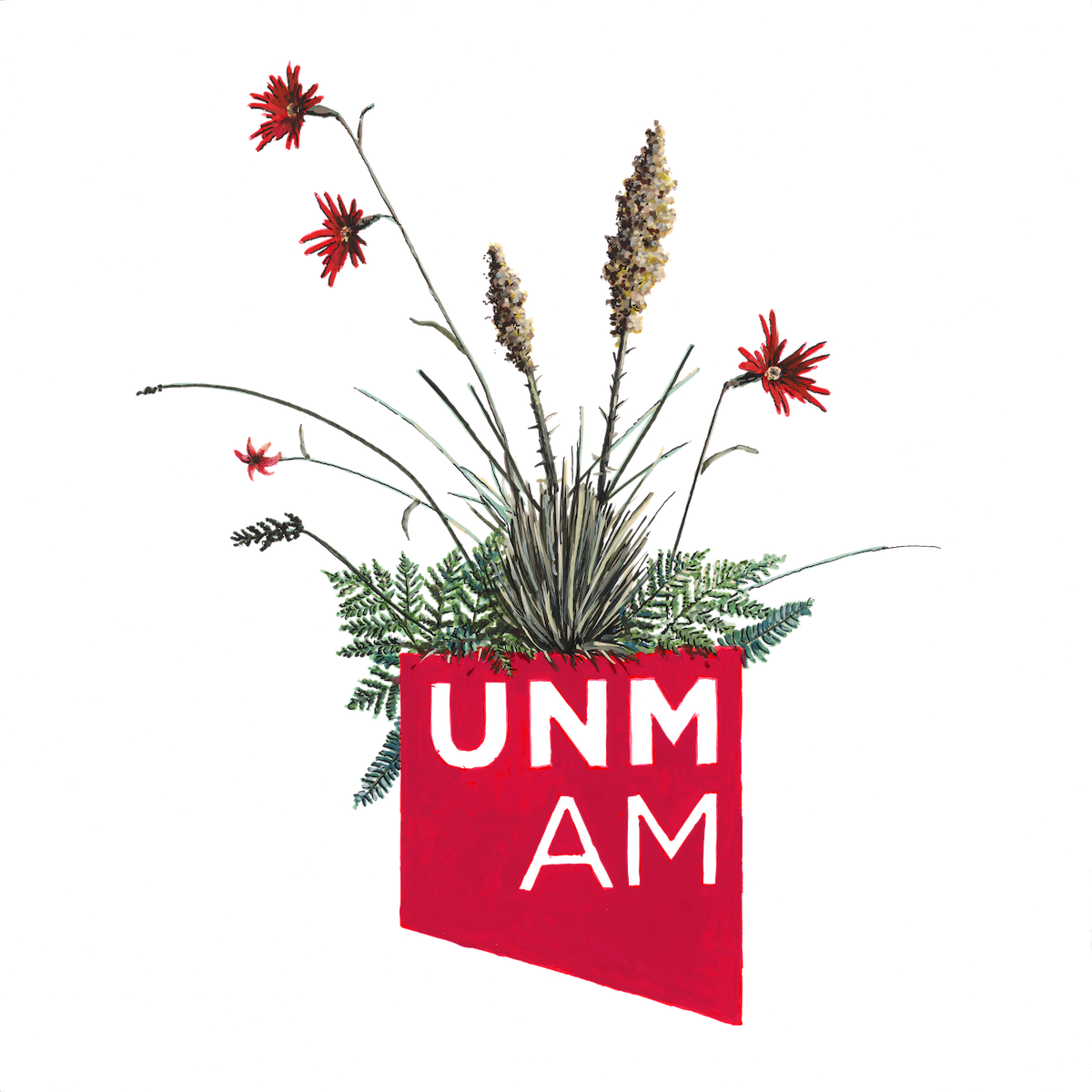 Ethan Murrow, Nutrient, 2023. Acrylic on panel. Commission by the UNM Art Museum.
Over the past several months, a dedicated team at UNMAM, has been deeply involved in an ambitious merchandising project.
Our team consisting of myself, Devin Geraci (Associate Director), Joseph McKee (Coordinator of Student Engagement and Technology), and Arif Khan (Museum Director), has crafted a framework aimed at fostering future collaborations between members of UNMAM's Student Advisory Council (SAC) and working artists. The primary objective of this initiative is to develop unique products that will generate revenue specifically earmarked for student initiatives.
In this inaugural phase of our project, we had the privilege of collaborating with the renowned artist Ethan Murrow. Murrow, a Professor at The School of the Museum of Fine Arts at Tufts University, specializes in drawing and site-specific projects. Khan and Murrow share a personal connection, fostering a level of flexibility and learning that might otherwise not have been attainable. Murrow's role as a professor adds a profound layer of insight into our commitment to students.
As this project is the first of its kind, we began by drafting a contract. Murrow was instrumental through sharing his expertise and insights, shedding light on critical aspects such as project timelines, copyright considerations, and other finer details that could have been overlooked.
Following a contract and general timeline we then moved on to creating designs. This process bounced back and forth several times in a dynamic exchange of ideas, with Murrow leveraging his extensive artistic skills to help us refine and narrow our vision. We initially gave very little guidance, sharing our messaging and brand information and the overarching goal of generating student opportunities and funding. Murrow's imagination ran wild.
Several of the first designs can be seen below, along with phrases written by Murrow to support the concept of the designs.
"Using the logo in partnership with important parts of the collection."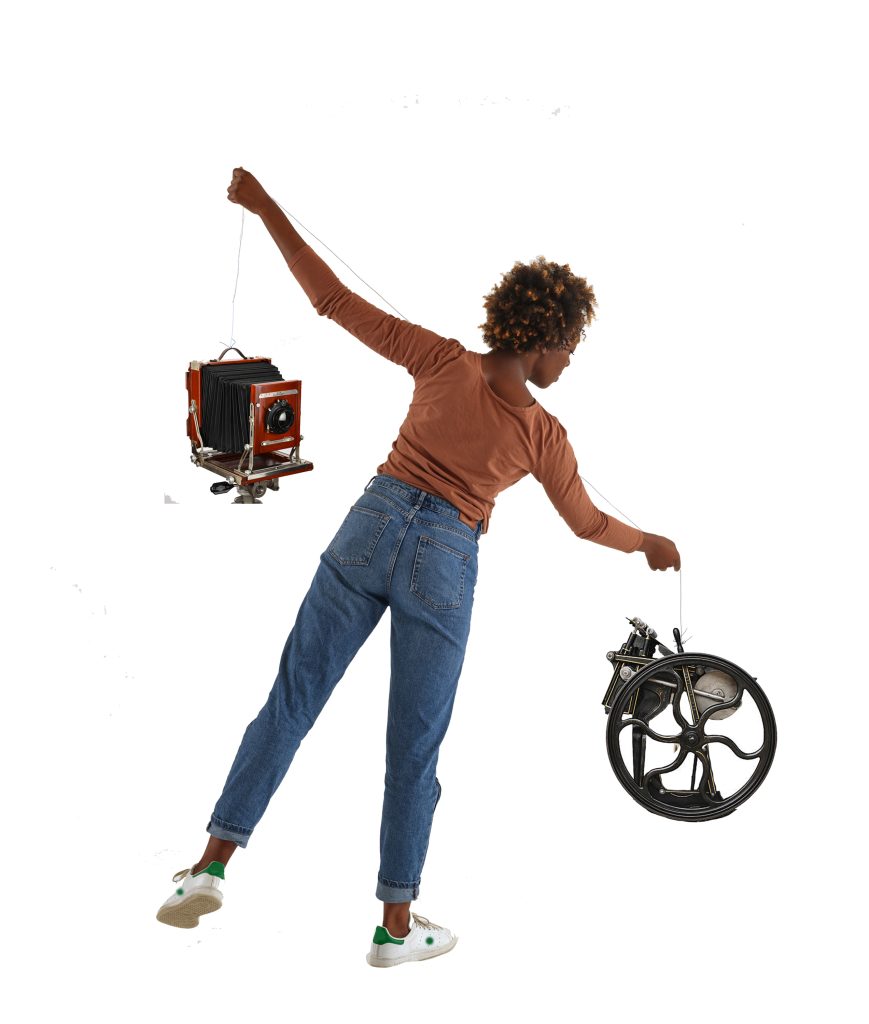 "Using native plants as a way to affirm and discuss the local and regional importance of the Museum as a place for New Mexico and an institution that cares for the surrounding people and ecology."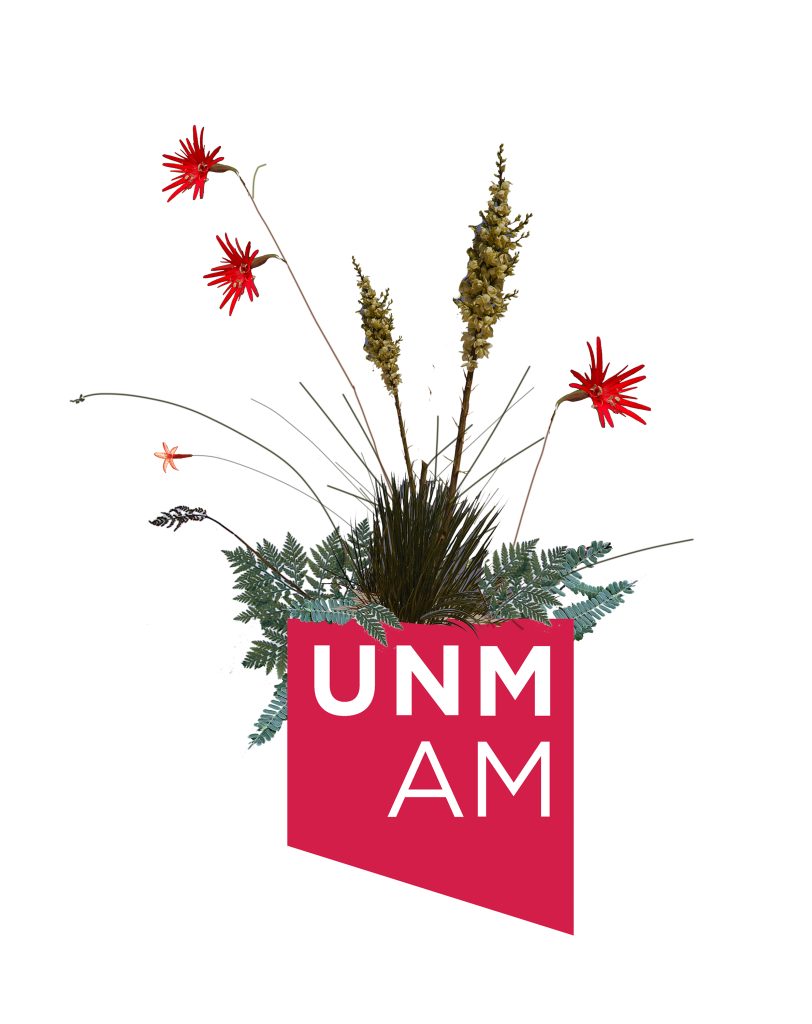 "Keeping the designs playful, flexible and active."
Following these initial design ideas, we narrowed our process to three final designs.
It was important to both our team and Murrow to be intentional about partnering with artists throughout the process. "Ideally, I would love to see the final forms printed by a small business, a printmaking shop UNMAM or Tamarind has a relationship to, a local company that helps to keep printmaking alive." Said Murrow.
To produce the final products, we collaborated with Flash Flood Studios based out of Tulsa, OK, led by Tamarind Institute Alum, May Yang. Flash Flood's expertise, creative approach, and deep ties to Albuquerque and to Tamarind made them the ideal choice for this project. Speaking about Flash Flood, Yang said "Our entire team is comprised of working artists, so each project is viewed through an artists' lens – leading to creative, and often out-of-the-box, outcomes."
On a personal level, my involvement in this project has been rewarding and enlightening. Offering opportunities for professional growth and learning, the project allowed me to delve into the intricacies of project management, from the process of vendor selection to the nuances of effective communication. For me, this project has underscored the significance of time and effort invested in every facet of an artistic endeavor. It has reinforced the idea that even seemingly minor collaborations are complex undertakings that demand careful planning, attention to detail, and a commitment to fostering meaningful connections between artists and our institution. As we continue to embark on this pioneering journey, I am excited about the growth and enrichment it promises for all involved.
My vision of UNMAM encompasses not only the curation and presentation of captivating artworks, but also fostering a deeper connection between students and the multi-faceted world of art. This vision seeks to open doors to the diverse roles that our students may assume in their futures. Operating as a teaching museum, UNMAM offers a unique opportunity to all guests to be fully immersed in what it means to create, present, and engage with art and artists.
Through our collaboration with Ethan Murrow and Flash Flood Studios we are breaking new ground and setting the stage for future engagements that will enrich the educational and artistic experience for our students. UNMAM is committed to facilitating profound connections between students and the art world, ensuring that the museum continues to serve as a dynamic hub for creativity, learning, and collaboration.
We currently have a selection of limited edition stickers for sale at UNMAM, and be on the lookout for further merchandise coming soon!