Behind every finished woodcut print there are countless preliminary studies, blocks, and trial proofs. This exhibition features the working materials involved in creating an editioned impression of Gustave Baumann's Cottonwood Tassels (1943). A master colorist and carver, Baumann helped revive and popularize the color woodcut in the United States. He executed every step of the printmaking process himself, using color, line, and the medium's experimental nature to create evocative images of the Southwestern landscape. The progressive proofs, trial prints, and blocks on display reveal his artistic process.
Gustave Baumann (1881 – 1971) was a German-American artist who worked predominantly in printmaking and woodcarving. He studied at the School of the Art Institute of Chicago and the Kunstgewerbeschule in Munich, where he created his first color woodcut prints using a technique adapted from Japanese block printing. After returning to the United States, Baumann lived in Chicago, IL, New York, NY, and Provincetown, MA, before spending the rest of his life in Taos and Santa Fe. There, Baumann began to use a color palette inspired by the Southwestern landscape and found inspiration in the region's rich cultural heritage. Cottonwood Tassels (1943) depicts a cottonwood tree at El Mirador Ranch in Alcade, New Mexico, the winter home of Florence Dibell Bartlett where Baumann and his wife, Jane Devereaux Henderson, occasionally spent their weekends.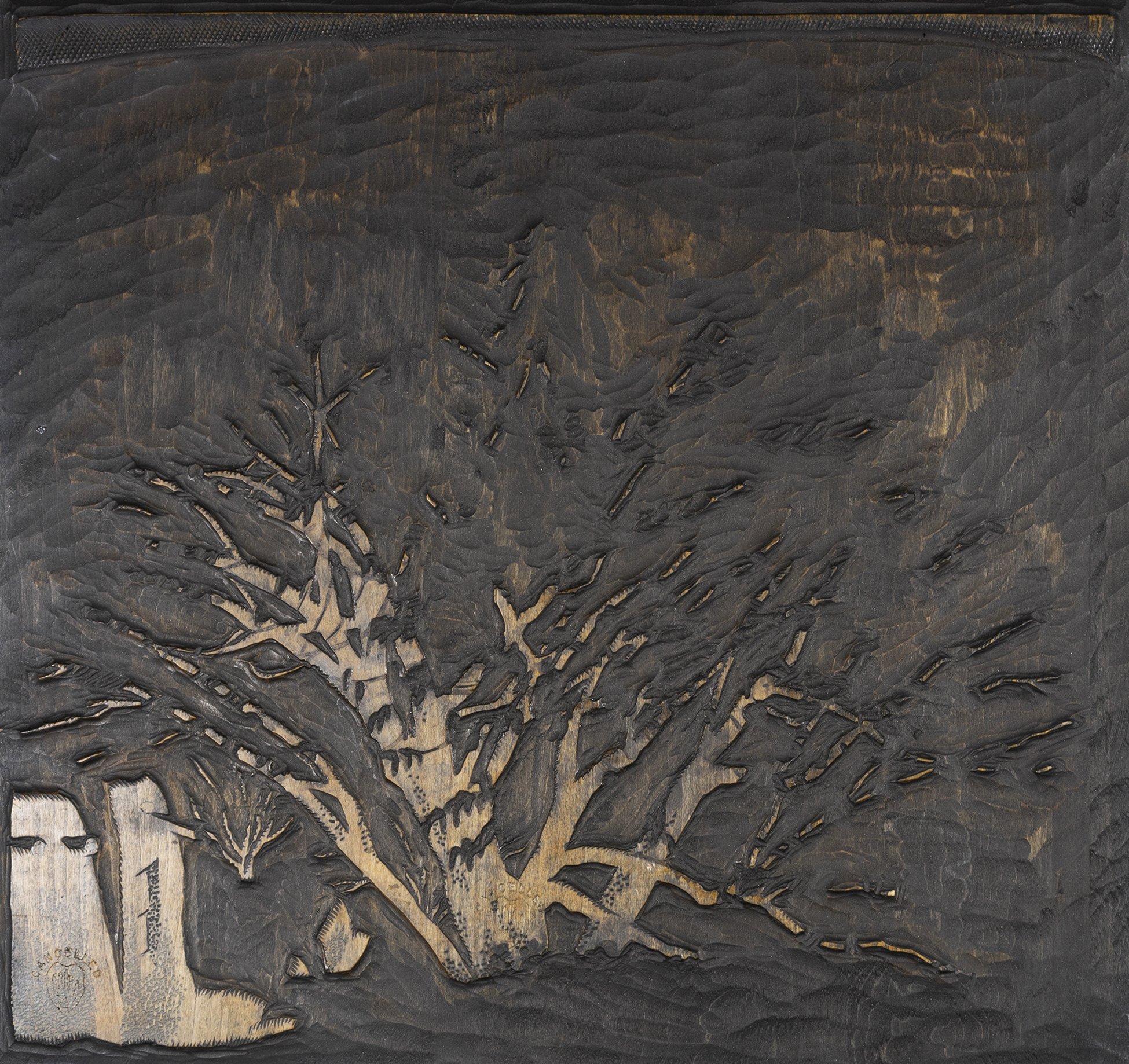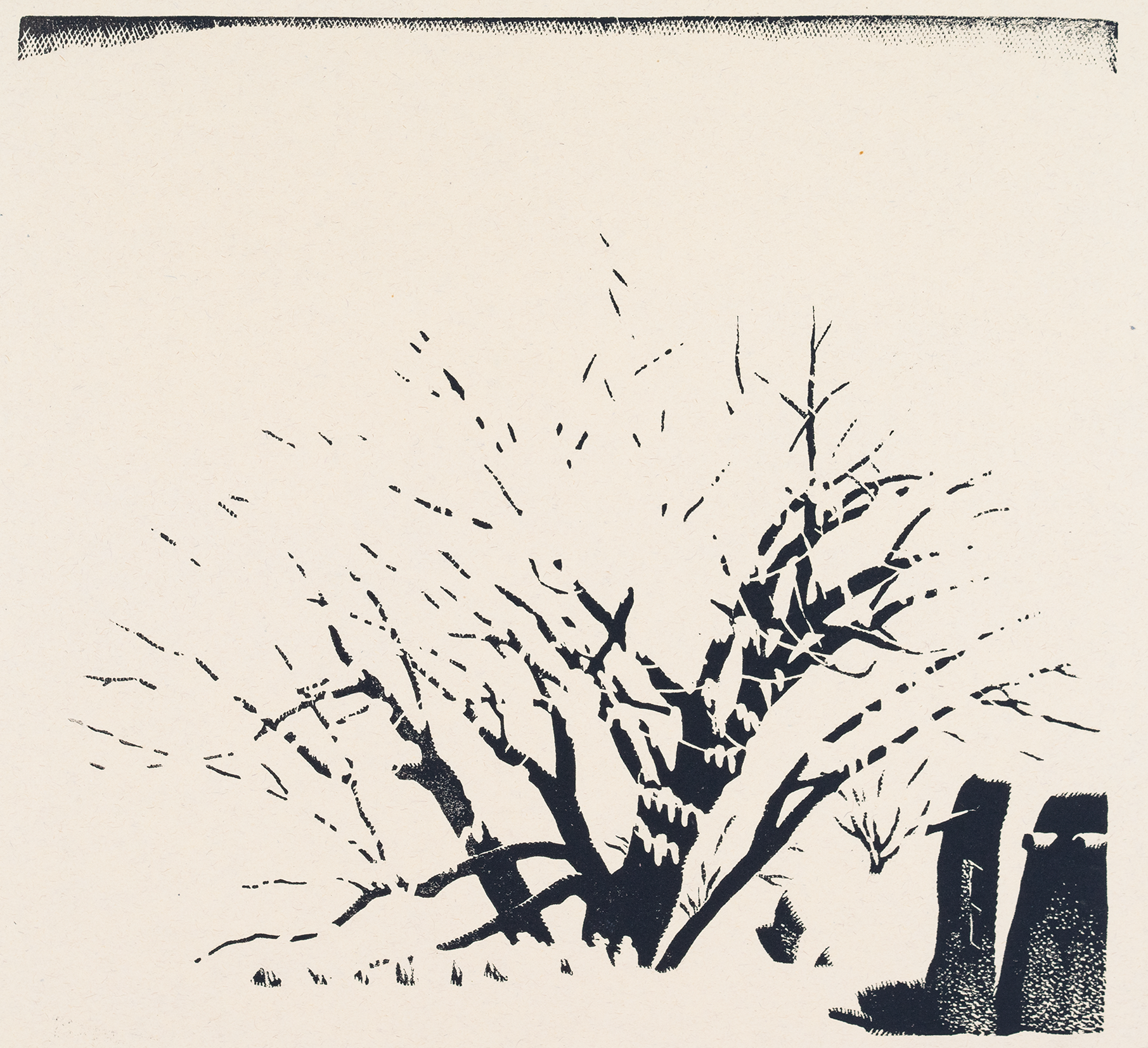 Draw directly on the block whatever you want then cut away whatever you don't want and print what is left."

– Gustave Baumann
Cottonwood Tassels: Gustave Baumann's Prints, Proofs, and Process presents a special opportunity to gain a deeper understanding of Baumann's work and the color woodcut medium. It follows Baumann's approach by illustrating each part of his process: drawing, carving, and printing. Individual color proofs are displayed alongside their corresponding blocks. Trial proofs illuminate the sequence of blocks, ink, and composition. A demonstration of the artist's dedication to craft and process, this exhibition showcases the labor, decision making, and skill required to create a Baumann print.