A composition for singers who embody river flow data at six points along what we call the Rio Grande. A web-based sound installation and community space engaging the history, present, and potential futures of the river.
As the snow melts in the mountains to run to the valleys, we look toward the river.
Reporter Laura Paskus wrote, "In early April, when the Middle Rio Grande should have been rushing with snowmelt, New Mexico's largest river dried. It started through Bosque del Apache National Wildlife Refuge, spreading to more than 20 miles by now. The Albuquerque stretch may dry come June or July, which would mean some 120 miles dry altogether this summer … To see this happening in spring is shocking. But we shouldn't be surprised. We knew this could happen." (From Paskus' article "A dry Rio Grande in Springtime isn't normal. But it will be.") That was in 2018. In 2020, the same drying happened again.
Today, climate change and our many manipulations of the river are contributing to greater losses of water as snowpack is decreasing, evaporation is increasing, and monsoons are less common but more severe. This is also a time when belief in the river as an arbitrary boundary damages lives on all sides, when we too often see the river as a division rather than a unifying force. And during the pandemic, we who live by and through the river are isolated, seemingly far from one another while still sharing the bounty and responsibility of land and water. The river flows through all of us, connects us, as it flows through these arid lands.
To bring awareness to these critical issues, a group of UNM MFA students and alumna—Marisa Demarco, Dylan McLaughlin, and Jessica Zeglin—have developed an online sonic installation and gathering space for visitors to listen to the voices of the river and contribute their own.
A web-based sound installation guides visitors along the length of the Rio Grande where they hear the songs of vocalists emerging from points along its 1,800 mile length. Each singer works from a graphic score representing nearly 50 years of waterflow data at a specific point along the river. Singing from this historical understanding as well as their personal relationships, hopes and fears for the river, the singers—Monica Demarco, Ryan Dennison, Kenneth Cornell, Antonia Montoya, Mauro Woody and Marya Errin Jones—envision and embody possibilities for the river into the future, farther than our science can currently predict.
Accompanying this installation is a virtual community space where visitors can contribute their own vocalization of waterflow data, stories, songs and retellings of memories and hopes for the future stemming from their relationships with the Rio Grande. This space recognizes our collective investment in the river and provides a virtual meeting point for neighbors in a time of physical distancing, to amplify and share the importance of the river to us all.
These paired digital spaces ask us to actively consider and contribute to the trajectory of this lifeline in the desert.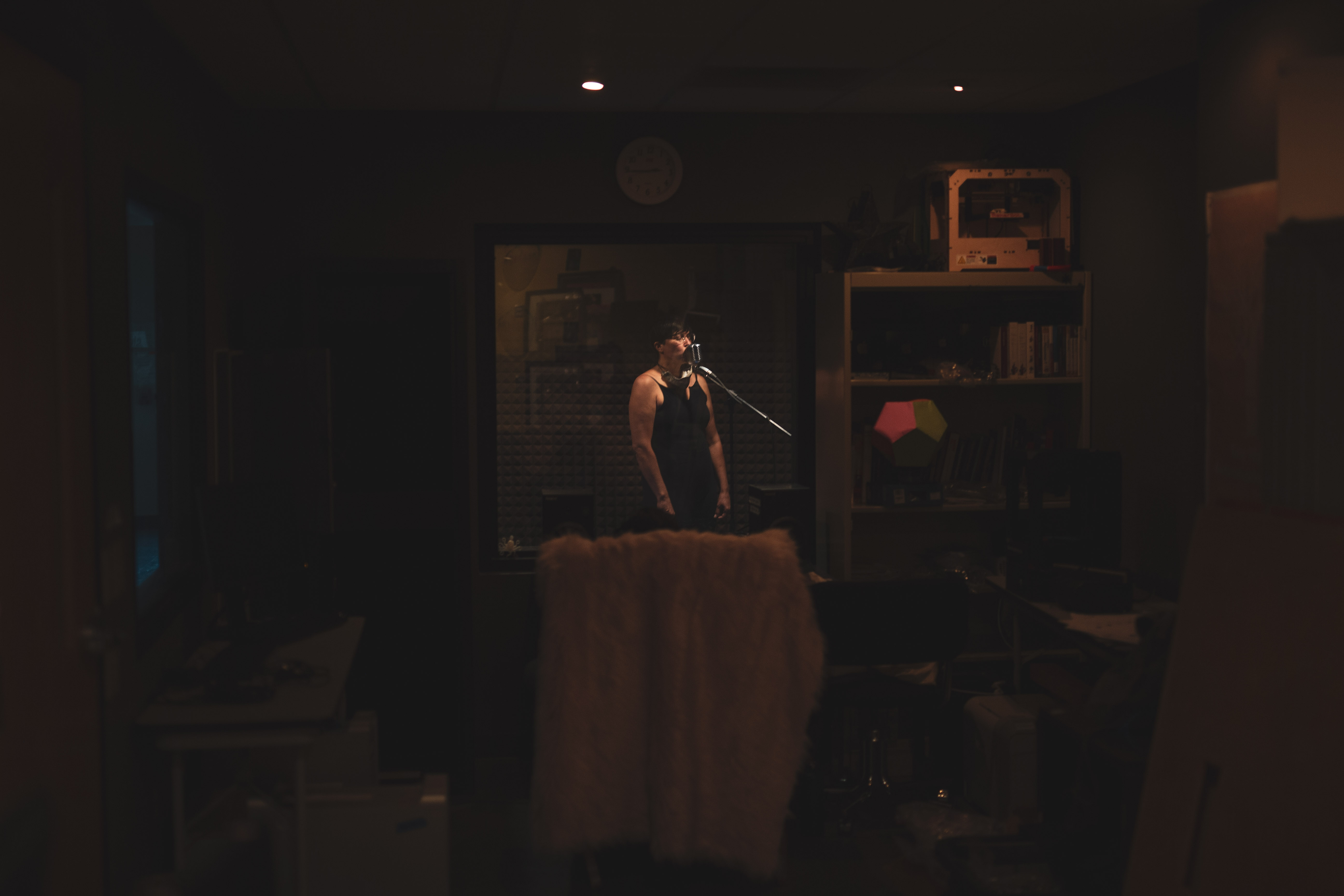 The Artists
Marisa Demarco is a musician, performance and installation artist, composer and journalist based in Albuquerque, New Mexico.
She's the founder of Gatas y Vatas festival for boundary-pushing performance and Milch de la Máquina, a performance art crew. She's a leader with Death Convention Singers, the largest noise collective in the Southwest, and she performs solo as Bigawatt. She also teaches Sound Art at the University of New Mexico and leads workshops on small electronics projects.
Demarco will create a sound and video installation and performance for the Museo de Arte de Ciudad Juarez in the coming year and a sound installation at the National Hispanic Cultural Center centered on endurance strategies. She's a SITE scholar, and her work is in the museum through early March 2021 as part of the exhibition "There is a crack in everything, that's how the light gets in." In 2020, she performed virtually as part of the 22nd annual High Zero festival.
Demarco is a longtime news reporter and producer for public radio, spending much of her career focused on legal justice reform and public health. She is also an MFA candidate at the University of New Mexico's Experimental Art + Technology Program.
Text acknowledging collaborators and link to collaborators section on actual website.
This will be the acknowledgments text.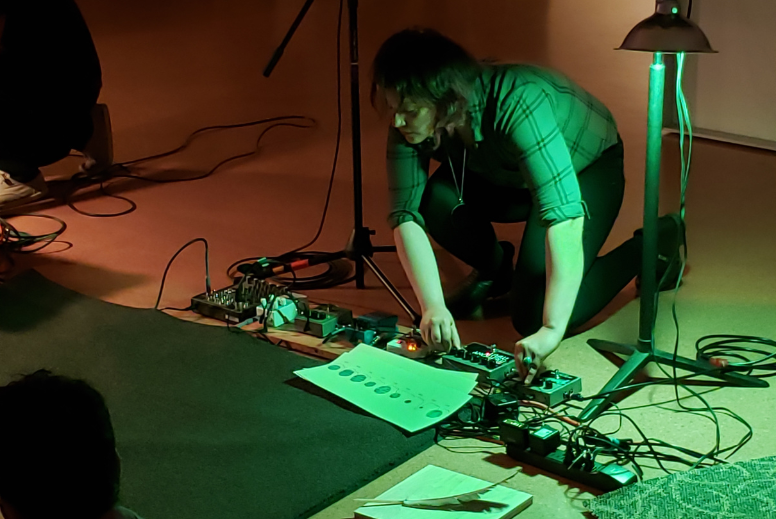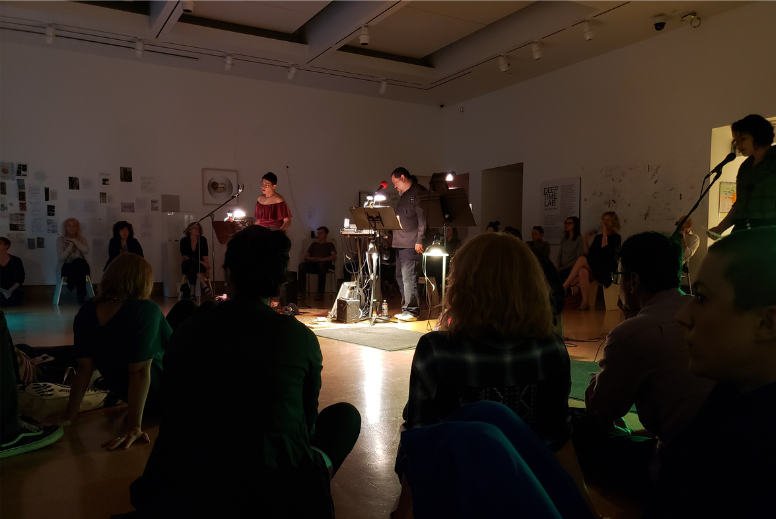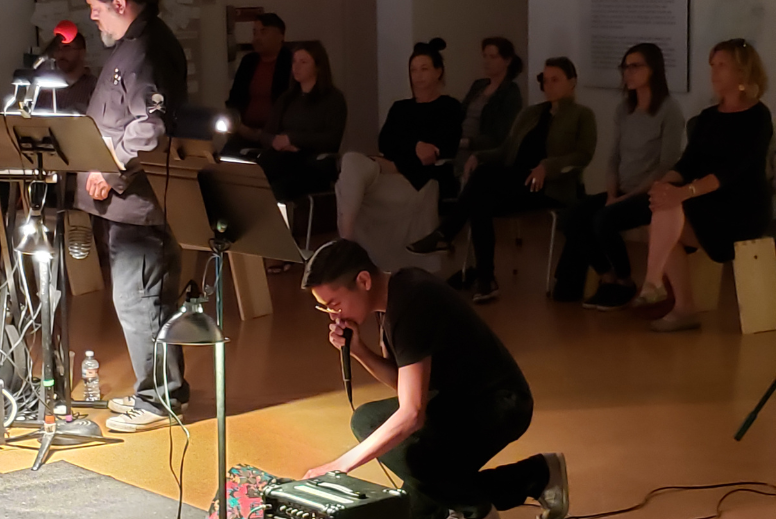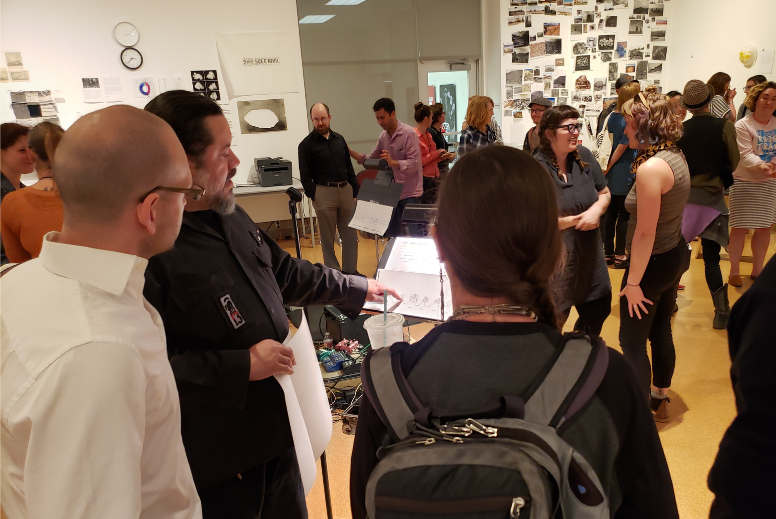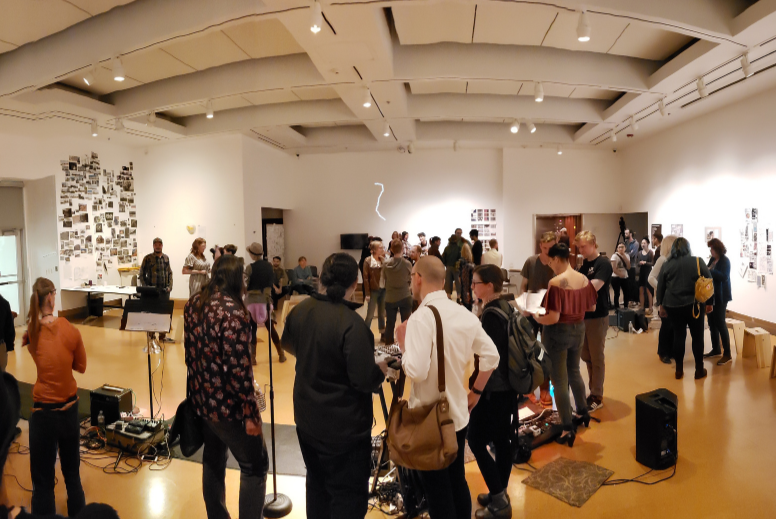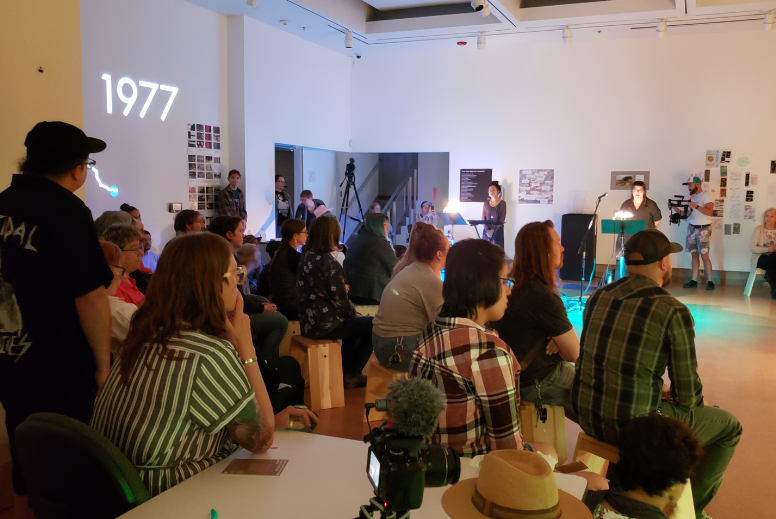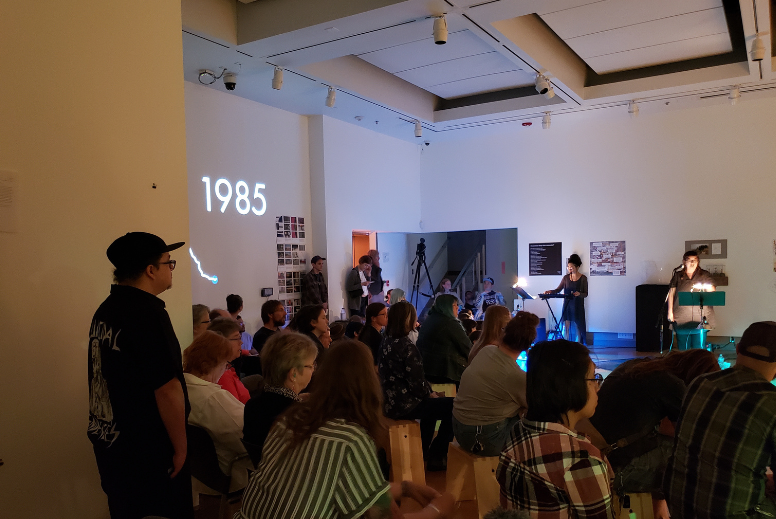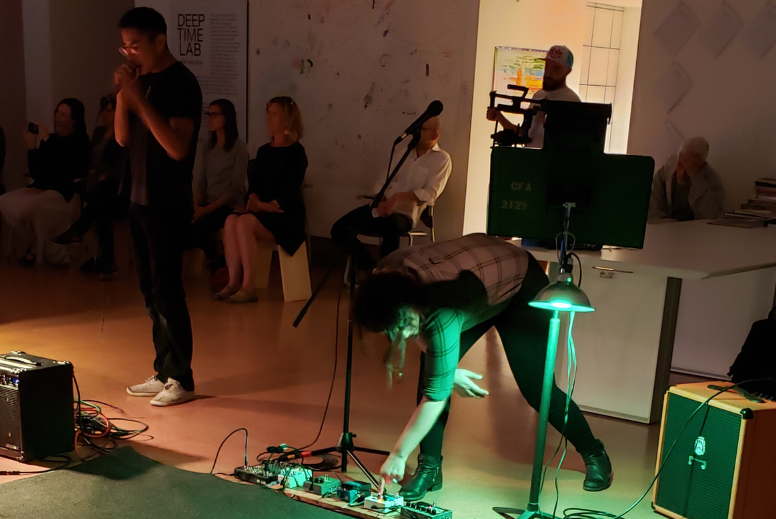 There Must Be Other Names for the River was performed for an audience at the UNM Art Museum on April 19, 2019.