Registration is limited to 35 attendees and is required to guarantee admission to this event. Click here to register.
Please join us on Saturday, September 10th, 2022, at 1:00 PM for a guided tour of Art for the Future: Artists Call and Central American Solidarities with Curator Erina Duganne and Artist Sabra Moore.
Afterwards, please join us in UNM PAIS Room 1100 for a Curator Talk with Erina Duganne at 2:30 PM. Separate registration is required to attend. Click here for more information.
Art for the Future: Artists Call and Central American Solidarities is organized by the Tufts University Art Galleries and curated by Erina Duganne, Professor of Art History, Texas State University, and Abigail Satinsky, Curator & Head of Public Engagement, Tufts University Art Galleries.
Major support for the exhibition and catalogue was provided by the National Endowment for the Arts, The Andy Warhol Foundation for the Visual Arts and the Institute for Studies on Latin American Art (ISLAA).
---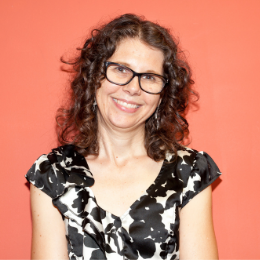 Erina Duganne
Erina Duganne is Professor of Art History at Texas State University. Her research and writing address three interrelated areas: artist activism and solidarity practices; documentary photography and its histories; and race and its representation. She is co-author of Global Photography: A Critical History, author of The Self in Black and White: Race and Subjectivity in Postwar American Photography, and co-editor of Beautiful Suffering: Photography and the Traffic in Pain, Art for the Future: Artists Call and Central American Solidarities, and the forthcoming Cold War Camera. She is currently finishing a book manuscript on Artists Call, entitled Visual Solidarities, supported by the Andy Warhol Foundation Arts Writers Grant. 
Sabra Moore – Artist Statement

I am a Texas-born artist currently living in Abiquiu, New Mexico. My work is based on re-interpreting family, social, & natural history through the form of painted & sewn wall works, sculptures and artist's books. My work is a kind of personal archaeology; I see myself as a "literate" granddaughter who has synthesized the quilt-making/storytelling traditions of my rural grandmothers into new forms. I usually paint in oil on gessoed paper or wood and often incorporate found materials such as rusted metal or re-used cans. These found materials add resonance to my work and are part of its content. I often include texts, sometimes as a word play or story. The words can be imprinted or written by hand. Even if the text or content is difficult or provocative, I seek to arrive at harmony. I want to find ways through artmaking to achieve resolution and balance.
I resided many years in New York City before moving to New Mexico, and have exhibited extensively in NYC, Canada, Brazil and New Mexico. I am committed to the idea of placing artwork within a social context and have worked with feminist/ political art groups towards that end. Working with other artists or with members of the community has long been a part of my art practice. This can take the form of inviting friends to send me words or bits of materials that I incorporate into my art-making, or through organizing collaborative women's exhibits based on specific ideas, or through working with school children, as I have done in New Mexico, to create large-scale outdoor public art painted tile mosaics. I have also managed the Española Farmers Market for the past twenty years and done two iterations of The Farm Show, a project that pairs artists and farmers and has resulted in the creation of thirty-two Farm Story banners. Barnard College Library and Archives houses Sabra Moore NYC Women's Art Movement Archive that documents the art and activism that I have chronicled in my book, Openings: A Memoir from the Women's Art Movement, New York City, 1970- 1992 (New Village Press, 2016). My solo show, WORDY, artworks mostly from the nineteen eighties that use words or stories, was at Barnard College Archive from mid-March through mid-August.